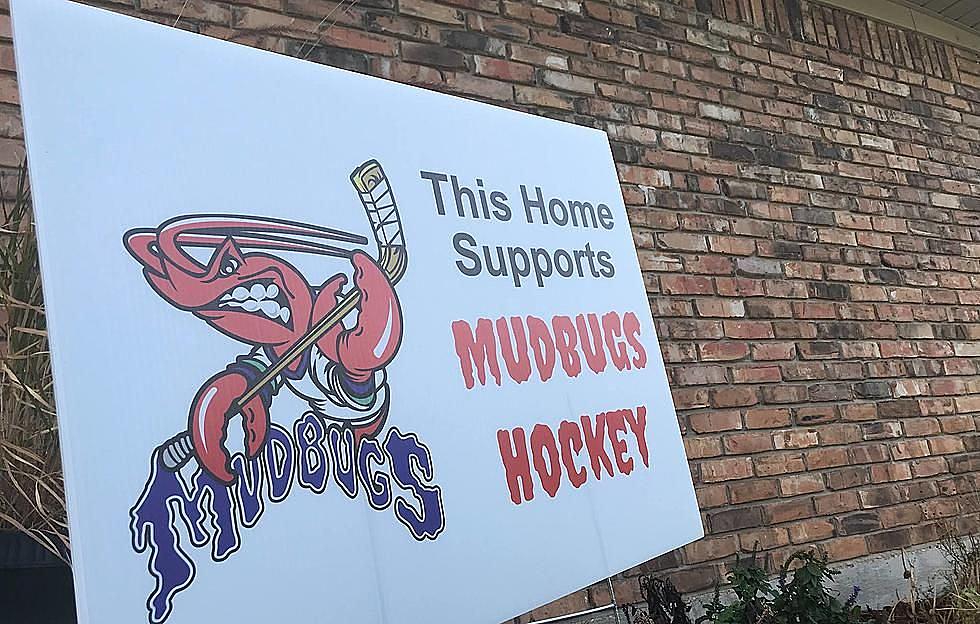 Huge Hockey Weekend In Shreveport To Kick Off Mudbugs Season
Credit: TSM Photo
The Shreveport Mudbugs will take the ice this weekend to kick off their 2021-2022 season. The Mudbugs will be playing this year with a big target on their backs, as they are the North American Hockey League's defending Robertson Cup Champions.
In just a couple weeks, the Mudbugs will drop that new banner, but before they get to that, they have a huge list of cool stuff to get fans ready for the season.
Technically, this weekend won't be the actual start to the season. This will act more as a "pre season" opener, but will be the kickoff for the home season. The two games on Friday and Saturday will be against the United States National Development Team, and won't count against the Mudbugs season record in the NAHL.
But it's more than just the two games with the US National Team, the Mudbugs have put a lot together.
Friday and Saturday will not only feature Mudbugs games, but East Texas Baptist University will also be playing both days. Then on Saturday, the Mudbugs will have their annual Alumni Game in the afternoon.
Tickets for this weekend are available online, at tickets.georgespond34.com, or will be available at the door. But as far as the Alumni Game goes, don't worry about a ticket.
The Shreveport Mudbugs have announced that the Alumni Game on Saturday afternoon will be free. No ticket needed! So you can come enjoy some completely free hockey in Shreveport this weekend!
Shreveport Mudbugs Promotional Calendar For 2021-2022 Season