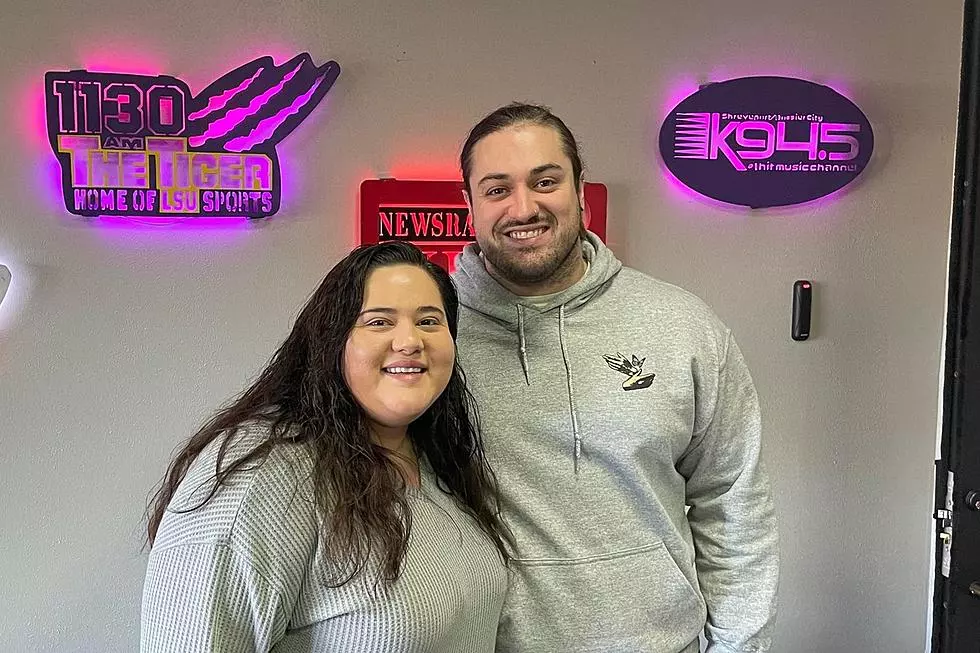 How You Can Meet Shreveport's Favorite TikTok Star at Geek'd Con
@leigh_mcnasty with Krystal Montez
Are You Ready for One of the Biggest Summer Events in Shreveport-Bossier?
Shreveport's comic con, Geek'd Con, returns to the Shreveport Convention Center on August 19-21, 2022. If you have been to Geek'd Con you already understand that this is more of like an all-weekend event.
What is Geek'd Con Like?
I am going to do my best to explain it, but it's hard to put into words. Truly it's one of those you need to be there to experience it type of situations. There will be over 200 vendor spaces filled with comic book retailers, handmade crafts, shirts, collectibles, trading cards, vintage toys, artwork, and really everything you can think of. We will have some epic vendors from all over the U.S., it's a party.
The Best Part of Geek's Con is There Will Be a Ton of Celebrity Guests That You Can Finally Meet.
The guests for 2022 are epic Matthew Lillard, Skeet Ulrich, sci-fi megastar Natasha Henstridge, along with legendary actor Clint Howard, "Dog the Bounty Hunter" Duane Chapman, and one of my favorite people on TikTok, Leigh McNasty.
Geek'd Con Had So Many People Pumped When They Added Shreveport's Favorite, Leigh Mcnasty to the Line-Up.
Chances are you have not spotted Leigh around town as often as you used to, he's been on the road and his career is keeping him busy. He was just in L.A. filming Jay Leno's new game show. How cool is it that a viral video superstar @leigh_mcnasty from Shreveport will be home meeting all the people that watched his hilarious videos from the beginning? Yes, he's there to meet you. Also, you can get your hands on some of the hilarious merch he has. How can you meet Leigh? Buy a ticket to Geek's Con and make sure you find Leigh's booth at Geek'd Con.
Don't forget to get your Geek'd Con tickets. The tickets are on sale now, and you can get details here.
Geek'd Con 2022 Autograph Pricing
Voices Of Geek'd Con 2022
Geek'd Con 2022 is coming to Shreveport August 19-21.
Tickets are available here
, and you can see many of the voices that will appear at the show here (this isn't the complete list, just a big chunk):
Geek'd Con 2022 Comic Book Guests
Weird Things On Amazon More Expensive Than A Geek'd Con Ticket
Shreveport's comic con, Geek'd Con, is coming up in August.
You can get tickets here
, and here are some wild things you can find on Amazon that actually cost more than Geek'd Con tickets.