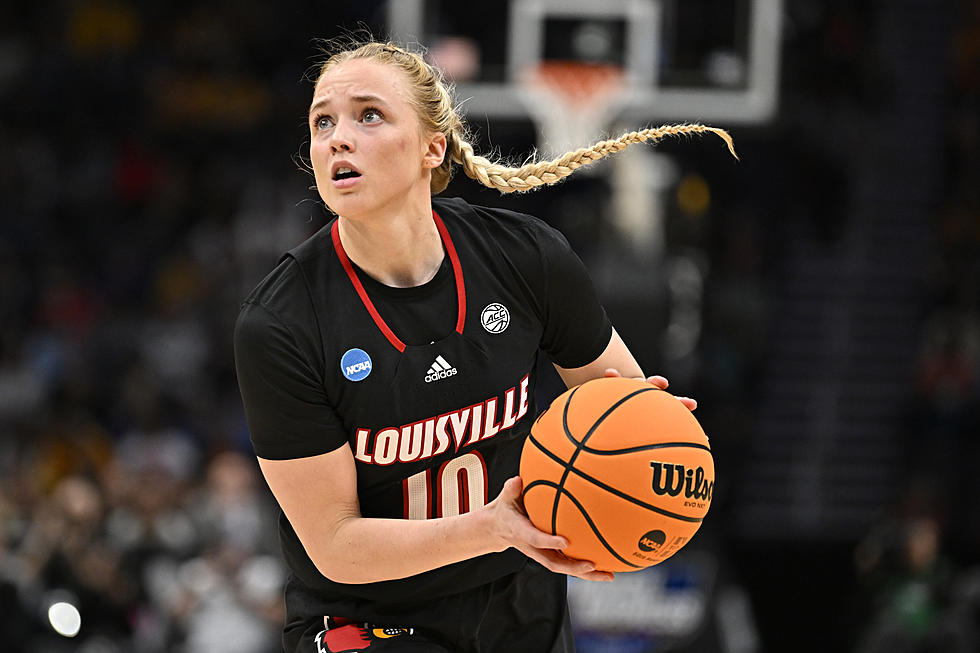 Top Women's Transfer Prospect Hailey Van Lith Spotted at LSU in Baton Rouge Tuesday
Getty Images
The top prospective transfer in women's basketball visited LSU and took a tour of the campus with women's coach Kim Mulkey on Tuesday.
Hailey Van Lith is currently a guard at Louisville but announced that she would enter the transfer portal. She has one season to play as a graduate student. Last week, ESPN ranked her the No. 1 women's player in the transfer portal.
TigerBait.com was able to catch a glimpse of Van Lith near Mike the Tiger's cage on LSU's Baton Rouge campus.
And outspoken LSU player Angel Reese had a simple response to the news.
More on the visit, via The Advocate.
LSU signed a four-star freshman point guard in Angelica Velez from The Webb School in Tennessee and wants to keep backup point guards Kateri Poole and Last-Tear Poa.

But like virtually any team in the country, the Tigers are apparently eager to add a veteran ballhandler and scorer to replace Alexis Morris, now with the WNBA's Connecticut Sun.

A 5-foot-7 native of Wenatchee, Washington, Van Lith led Louisville in scoring at 19.7 points per game and added 3.2 assists and 4.5 rebounds. The Cardinals reached the Elite Eight in the NCAA tournament, losing to Iowa 97-83.
When Van Lith made the announcement that she was leaving the Louisville Cardinals squad, she was the fifth Cardinal to do so. At the time, her coach said in a statement "We thank Hailey for her contributions to this program, this school and this community."
Head coach Jeff Walz continued by adding that "She has done everything we have asked of her over the past three years, and we wish her the very best in her final collegiate season and beyond."
"It's been an honor over the last three years to have had the opportunity to pour my passion and heart into Louisville," Van Lith stated in an Instagram post. "This city has impacted my life in so many ways and helped shape me into the person I am today. The Louisville community has given to me selflessly. I will never forget your unwavering support."
Pics From LSU's Women's Basketball National Championship Win
LSU Coach Kim Mulkey's Outfits
LSU's National Champion and Hall of Fame Women's Basketball Coach Kim Mulkey has some of the best style in the game. Here are some (not all) of the highlights. We even dug back for some "greatest hits" she had before she got to Baton Rouge.