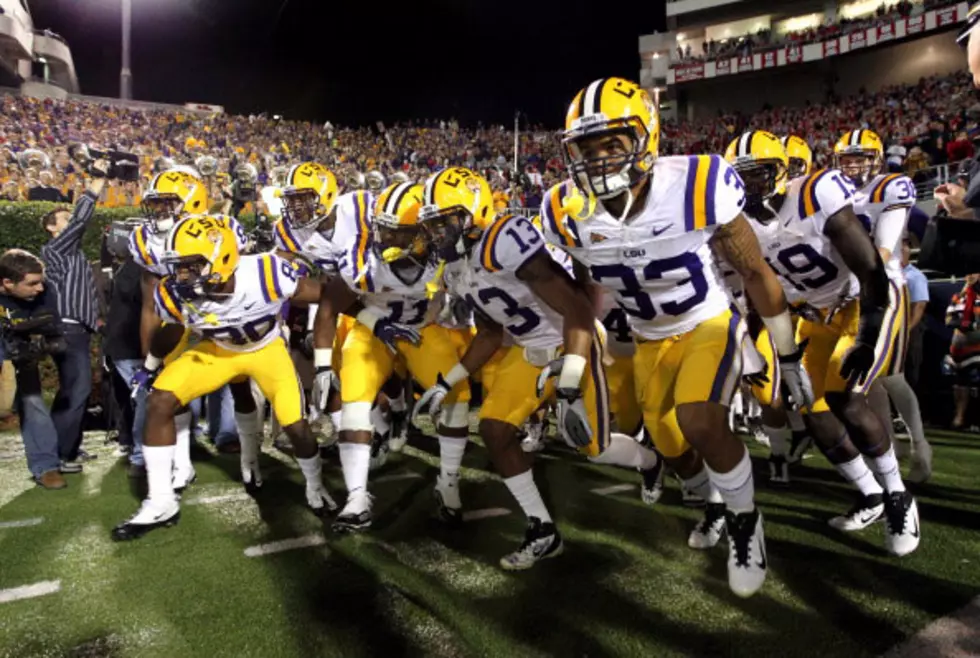 Get The Coffee Ready LSU Fans, The Tigers Are Playing Late Tonight
Joe Murphy/Getty Images
LSU Head Football Coach Ed Orgeron has been relatively critical of the attendance at Tiger Stadium late in games. LSU Fans seem to be ignoring Coach O's calls for fans to stay in their seats, because pictures from the 4th quarter of last week's Louisiana Tech game (a game that was still close at that point) show a pretty empty Tiger Stadium.
Tonight will really test those same LSU Fans.
The Tigers will take on Ole Miss in an SEC home opener that will include a celebration of Billy Cannon and the 1958 LSU National Championship. The game against the Rebels in '58 was one of the toughest tests for that year's team, and Billy Cannon's punt return in that game, known as Billy Cannon's Halloween Run, has become legend.
However, the game won't kick off until 8:15pm local time. That means the 4th quarter has the potential to bleed over midnight. Which, based on the track record of LSU fans this season, could mean an empty stadium as the game ends.