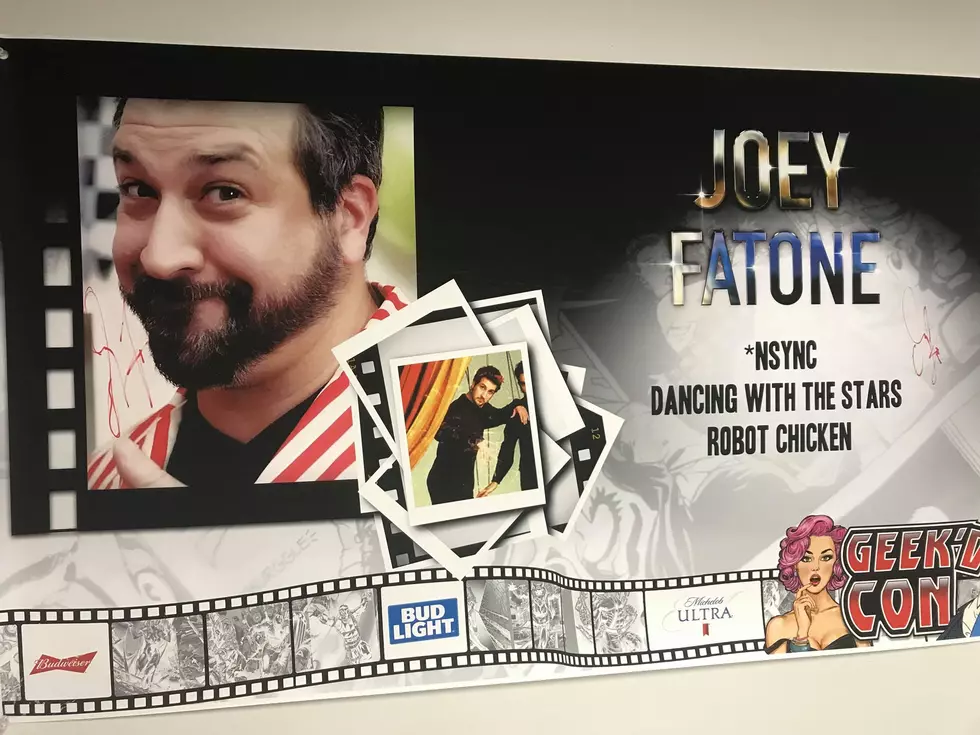 Geek'd Con Vault Raffle Prize Information Announced
TSM Live Events
Geek'd Con is Shreveport's biggest comic and pop culture event, and it will return this August for the show's 5th anniversary. The event will once again be at the Shreveport Convention Center in Downtown Shreveport. This year's show will be on August 16th-18th.
This year is the 5th Geek'd Con event in Downtown Shreveport, and the event's past will play a big role in the 2019 event.
To celebrate the 5th Anniversary of Geek'd Con, you'll have a chance score one-of-a-kind prizes from previous Geek'd Con events. Including items signed by guests, and items exclusive to Geek'd Con. Including some of the banners used by celebrity guests at the show. It's called The Geek'd Con Vault Raffle.
The contest is going to be super easy, on the Sunday (August 18th) of this year's Geek'd Con, everyone who comes to the Shreveport Convention Center can grab a raffle ticket at the door. Then, between 12pm and 4pm, every 15 minutes a raffle number will be drawn, and a Geek'd Con Vault prize will be given away.
That's right, every 15 minutes we'll have a winner!
What kind of prizes are we talking about? Check out some of these pictures, and then see a list of prizes below.
Here's a short list of available prizes:
Used Star Wars script from Geek'd Con 2015 signed by Rob Paulsen, Maurice LaMarche, Jim Cummings, Jess Harnell, and April Stewart.
Joey Fatone signed Geek'd Con banner
Bugs Bunny Funko Pop signed by Billy West
Kelly Hu signed Geek'd Con banner
Power Ranges Metals Die Cast figure signed by Catherine Sutherland
Jonathan Lipnicki signed Geek'd Con banner
Geek'd Con print signed by Lou Ferrigno & Kelly Hu
Mike Grell signed Geek'd Con banner
Original Geek'd Con 2015 t-shirt
Chris Sarandon Geek'd Con banner (unsigned)
Geek'd Con print signed by Billy West
Gil Gerard signed Geek'd Con banner
Brian Knobbs singed Geek'd Con banner
Catherine Sutherland signed Geek'd Con banner
This is just a short list of all of the available prizes. If you want to score any of these, make sure you get out to Geek'd Con on Sunday, August 18th for your chance to win!