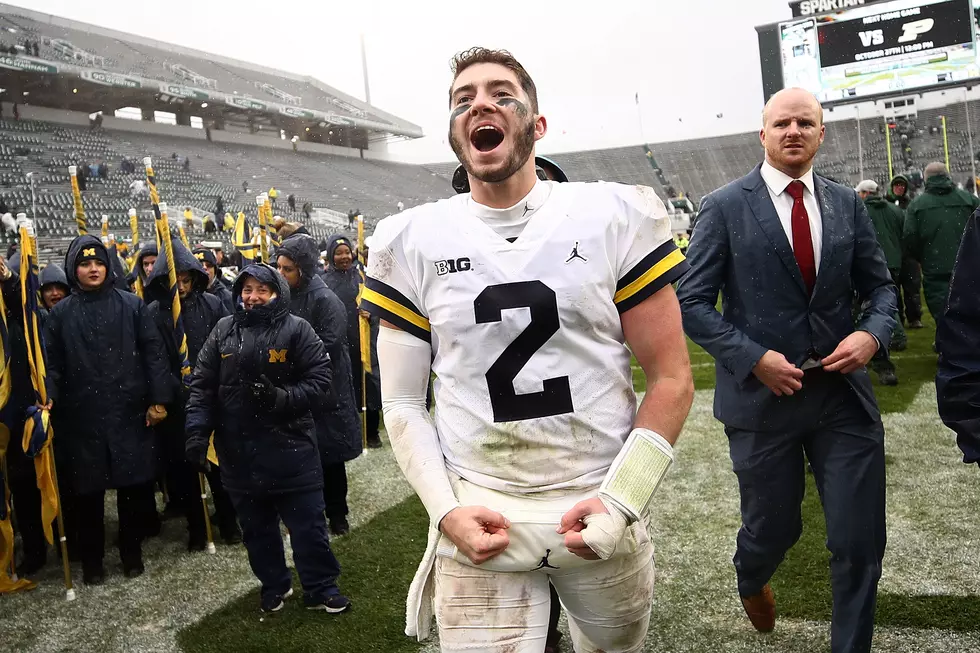 Former Calvary Standout Named Finalist for Unitas Award
Photo by Gregory Shamus/Getty Images
Shea Patterson put up over 5,000 passing yards, and accounted for over 70 touchdowns while at Calvary Baptist Academy in Shreveport. Oh, and two LHSAA State Championships. An incredible resume for a player in their sophomore and junior seasons.
But by that point, everyone new Patterson was special.
He had already committed to play college football at Arizona by the time he hit the field for Calvary. However, we know that didn't exactly work out...and too bad for the Wildcats.
Patterson would eventually commit to Ole Miss, and then transferred to IMG Academy in Florida for his senior year of high school. He would head off to play for the Rebels after his one high school season in Florida.
But his time at Ole Miss was even more tumultuous than his initial recruiting process. After he became a casualty of the Hugh Freeze episode, Patterson was allowed to seek a transfer to another college program. Since he had performed incredibly well in his first two season for Ole Miss, a lot of programs were excited about welcoming Patterson into their program.
The program that he chose happened to belong to the school with the most football wins in NCAA history, the University of Michigan. Who happens to also be coached by a former Super Bowl coach, and NFL quarterback, Jim Harbaugh.
Because the NCAA approved a waiver submitted by Patterson, he was able to skip the usual transfer period, and play right away.
Patterson has led the Wolverines to a phenomenal season, and are currently positioned for the school's first berth into the College Football Playoff system. His 14 touchdowns and only 3 interceptions have helped to carry the U of M offense all season.
Today Patterson was named one of 5 finalists for the Johnny Unitas Golden Arm Award, the award that goes to the best college senior (or fourth-year) college quarterback of the year. The other finalists include UCF's McKenzie Milton, West Virginia's Will Grier, Missouri's Drew Lock, and Washington State's Gardner Minshew.
If Patterson was to win, he would be the first Unitas Award winner in Michigan history. Other Unitas Award winners include Peyton Manning, David Carr, Carson Palmer, Eli Manning, Matt Leinart, Matt Ryan, Andrew Luck, and Marcus Mariota.