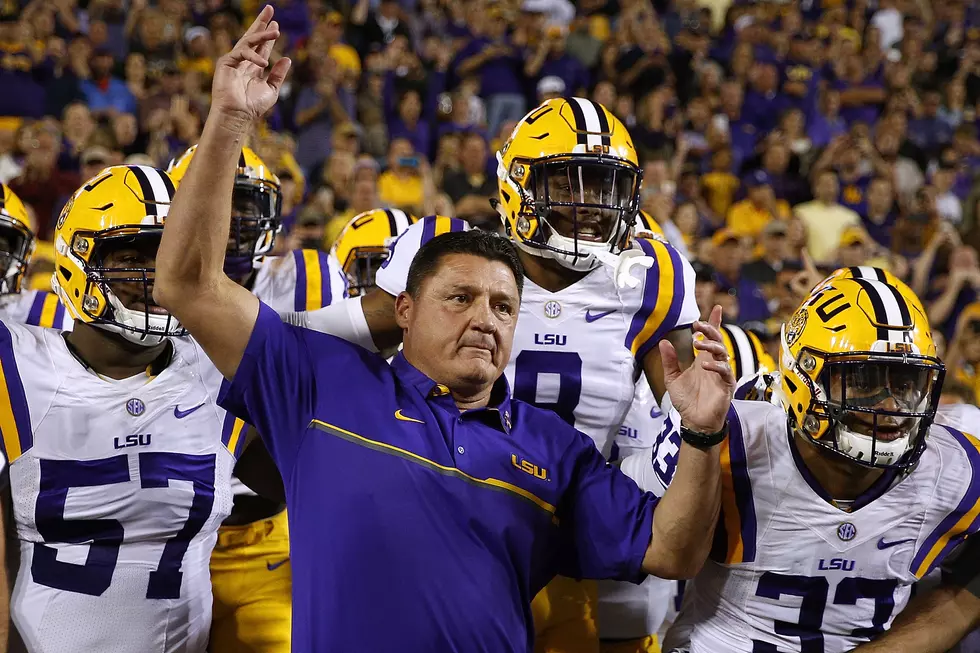 Coach O Continues To Show His Recruiting Ability
Getty Images
When fans of Ed Orgeron were making the case among friends for Coach O getting the LSU Head Coaching gig, they kept coming back to the same thing...he's a great recruiter. Which didn't get much push-back. It also sets up nicely with the fact he has two of the best coordinators in college football on his staff.
But back to the recruiting...for the last couple of weeks, Coach O has been flexing that recruiting muscle. Which he kept up this week according to the Louisiana Radio Network:
"Good news keeps rolling in for Coach Ed Orgeron. A day after getting a verbal pledge from Florida running back Chris Curry who is ranked by 247Sports.com as the nation's 24th-best RB, The Tigers have added wide receiver Justin Jefferson to its 2017 recruiting class. The prospect from Destrehan is the youngest of the three Jefferson boys to wear the purple and gold — the others of course being Jordan and Rickey."