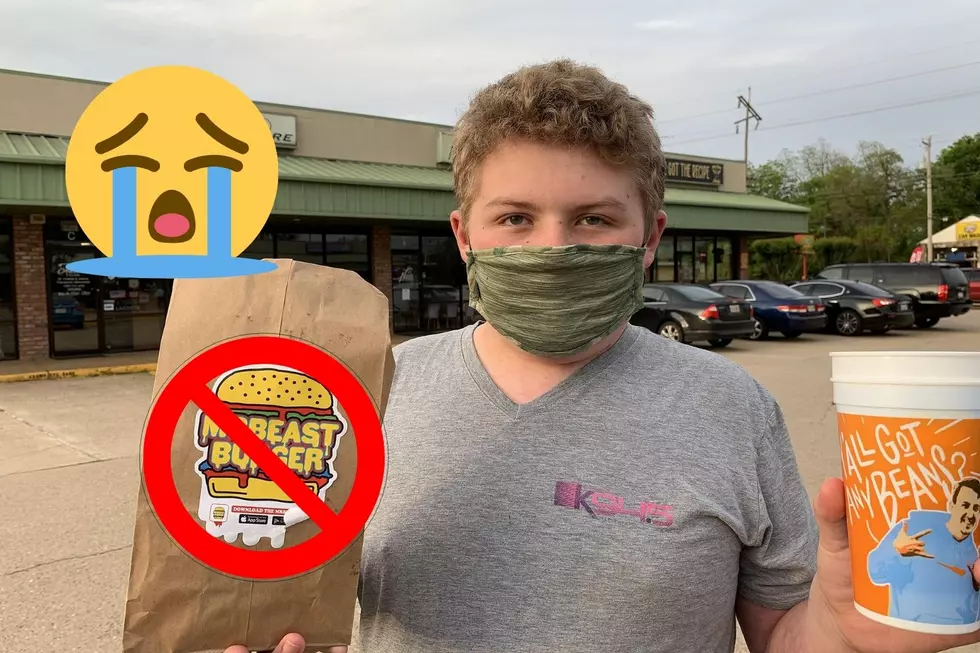 Bossier City's Beloved Mr. Beast Burger is Gone – Will it Return?
TSM - Brandon Michael
Last year, I brought you the excellent news that Mr. Beast Burger was finally available in Bossier City.  Unfortunately, I also have the responsibility to bring you the bad news: Mr. Beast Burger is no longer available here.
Mr. Beast Burger Never Had a Restaurant in Bossier City, but You Could Still Order It
To understand why we don't have burgers from one of YouTube's biggest stars, you have to know how it works.  Mr. Beast Burger is part of a growing trend in celebrity eateries known as a "ghost kitchen."  The concept is simple: The brand handles all of the marketing, materials (the ingredients to make the food), and the packaging to a restaurant that has the extra kitchen space to handle the load.  Then, that brand's food is sold on a pick-up and delivery basis only - thus removing one of the biggest costs for a restaurant: A physical building.  The brand makes money, the restaurant makes money, and everyone in the area has a greater variety to choose from.
The Bossier City Restaurant That Brought Us Mr. Beast Burger Has Closed
Unfortunately, the restaurant that made our Mr. Beast Burgers available in Bossier City has closed down.  We Got Da Recipe is a delicious place to eat, especially if you love home cooking - and they were pretty amazing at putting together a Mr. Beast Burger experience.  I visited the restaurant this weekend and was shocked to find an empty store.  I also checked to see if I could order Mr. Beast Burger - and there were no options in our area.
The Good News for Mr. Beast and We Got Da Recipe Fans is Really Good
Here's the good news for Mr. Beast and We Got Da Recipe fans - this is temporary.  In fact, it's honestly great news!  I reached out to one of the owners, Mr. Karl Blake, who informed me that the restaurant was not closed - they were moving and opening a 2nd location!
That means that both We Got Da Recipe and Mr. Beast Burger are not only here to stay - we'll have twice as much once the new locations open!  One will be on East Texas in Bossier City and the other on Greenwood Road on Shreveport!  According to Blake, those new restaurants should be ready for business in about 2 weeks.
Top 8 Places For The Absolute Best Barbecue in Shreveport/Bossier
Though our area is more famous for our fried catfish, boiled crawfish and Mexican food, we can hold our own in the world of barbecue and these are the 8 Places for the Absolute Best Barbecue in Shreveport/Bossier
Best Sandwiches in Shreveport-Bossier
The 13 Best Fried-Chicken Joints in Shreveport/Bossier
Anybody with half a brain can fry chicken, but that's not what we're interested in here - we're looking for the best! These are the masters of southern-style yard-bird in our neck of the woods.