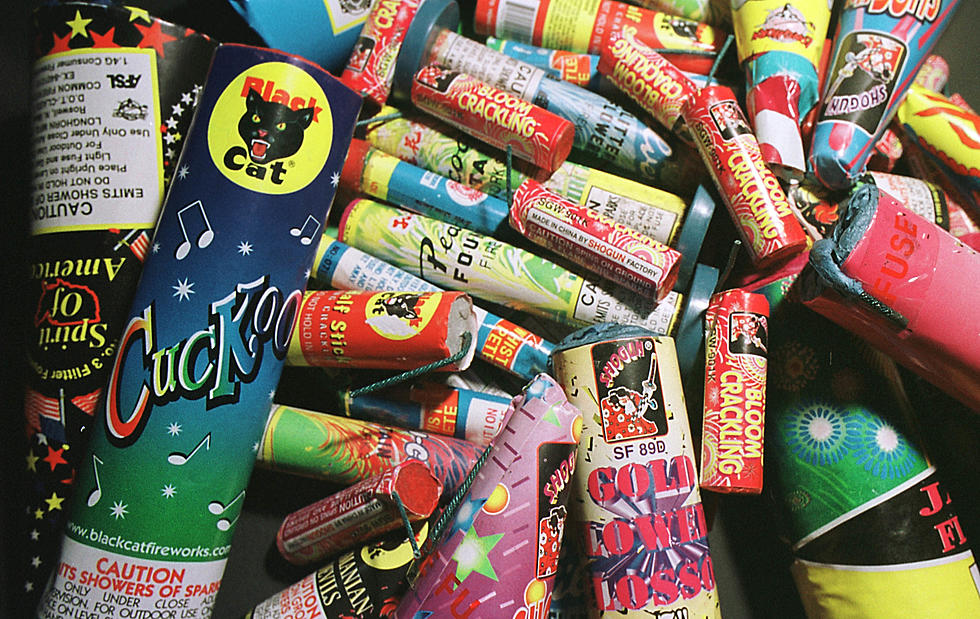 Bossier City Releases Fireworks Guidance for Christmas/New Year's Eve
Michael Smith, Getty Images
Enter your number to get our free mobile app
Planning on shooting fireworks for Christmas or New Year's Eve? Bossier City has released their regulations and tips for safe celebrations.
Residents of Bossier City, within city limits, are permitted to use fireworks from December 23, 2020, through January 1, 2021, from 10 am to 10 pm. However, on New Year's Eve, residents can shoot fireworks until 12:30 am. Not following these ordinances can result in fines up to $500 and up to 60 days in jail.
The Bossier City Fire Department has also issued some tips to make sure everyone has an enjoyable holiday WITHOUT sustaining any injuries or starting any fires. One would think some of these tips are common sense and could go without saying, but the fact that they exist is proof that we should all probably review them. Unfortunately, I've seen grown folks ignore every single one of these tips. Thankfully, no one put an eye out, but that was pure luck! Remember, it's 2020 and no one wants to get carried to the ER right now!
Fireworks Safety Tips from BCFD:
· Young children should never be given fireworks to handle alone. Responsible adult supervision is a must.
· Always purchase fireworks from an established and reputable retail outlet.
· Never shoot, aim, or throw fireworks at people or animals.
· Keep a bucket of water handy for emergencies (ideal for soaking hot sparklers).
· Never try to re-light fireworks that have failed to discharge. Douse all failed fireworks with water and wait 15 minutes before properly disposing.
· Be aware of dry conditions. Never ignite fireworks on or near areas of dry vegetation. Doing so could spark fires.
Read More: Top 8 Outdoor Activities That Make Us Feel Like a Kid Again