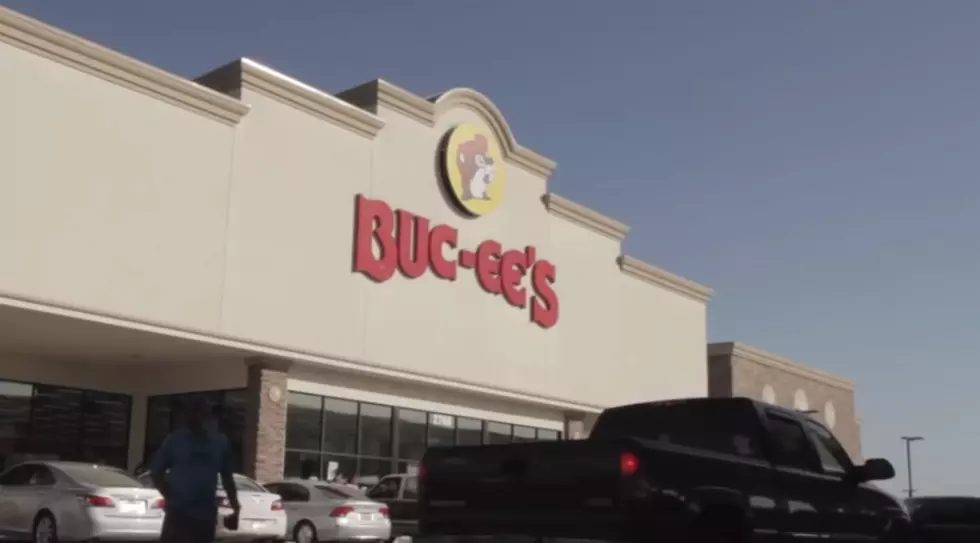 A Legendary Texas Gas Station Chain Shares Pride In Paying Living Wages
ForeverPPL via Youtube.com
Who doesn't love Buc-ee's? Year after year, the legend of Buc-ee's continues to grow. There are people who have never been to Texas, that make it a point to hit as many Buc-ee's as they can the first time they crack the state border. In fact, even celebrities love Buc-ee's, like WWE Superstar Heath Slater, who made it a huge point during a recent TV show to stop at a Buc-ee's
This is all for good reason too. Buc-ee's is one of the greatest places on Earth. They're always clean, always stocked, always friendly, and always ready. But how do they stay that way? They pay for it.
Earlier this year, Buc-ee's went viral for the posters of their minimum wages they hang in stores.
Giant yellow posters hang in Buc-ee's stores all over Texas proclaiming their wages, benefits, and vacation time (including the fact they'll either cash it out or roll it over at the end of the year). These signs have caught the attention of a lot of people in-store, who've then posted them online, which have then gone viral across the country.
It's because Buc-ee's has prided themselves on not just providing the Federal/State Minimum Wages (nothing says "I'd pay you less if I legally could than the Minimum Wage!) but for providing actual living wages.
The viral Buc-ee's signs say Cashier, Gift Associate, and Warehouse minimum wage is $14 an hour. The Food Service, Maintenance, and Car Wash minimum wage is $15 an hour. Team Leader minimum is $16 an hour, and Assistants make $19 an hour and up.
Now cynics will say "they'll only work 10 hours a week" which is why Buc-ee's also posts that "40+ Hour Work Weeks Available" on the sign.
Oh, and about that vacation, the sing bolds and underlines "3 Weeks Paid Time Off. Use it, cash it, roll it". 
This Texas legend has found a way to pay living wages across the board, and you know what, when I go in there to get a Mt Dew and chips...it costs the same as any other gas station. They're paying good wages, and not charging more for the goods I want. This is amazing.
Again, have you ever seen a dirty Buc-ee's? Have you ever had a rude Buc-ee's cahsier? Probably not, and if you did, you're the severe minority. Buc-ee's knows this is what sets them apart. They WANT to be known for the experience. In an interview earlier this year with Business Insider Buc-ee's General Counsel Jeff Nadalo said
"Our customers expect and look forward to a very unique experience, we have to attract the best talent. And so we work very hard at not just providing a transparent wage schedule to those potential future team members, but also to remind those who are currently there of some opportunities that are there at the store, as well"
Nadalo went on to talk about how the wage helps them attract a certain type of employee, and what they understand about these employees. They know it's a hard job, so they want the best in those positions
"You're on your feet most of the day and you're customer-facing. Not only are you having to work hard, but you're having to do it in a manner that makes the customer feel like they're important."
Additionally, Nadalo pushed that employees can advance quickly inside the company too. With some even going from Cashier to Corporate.