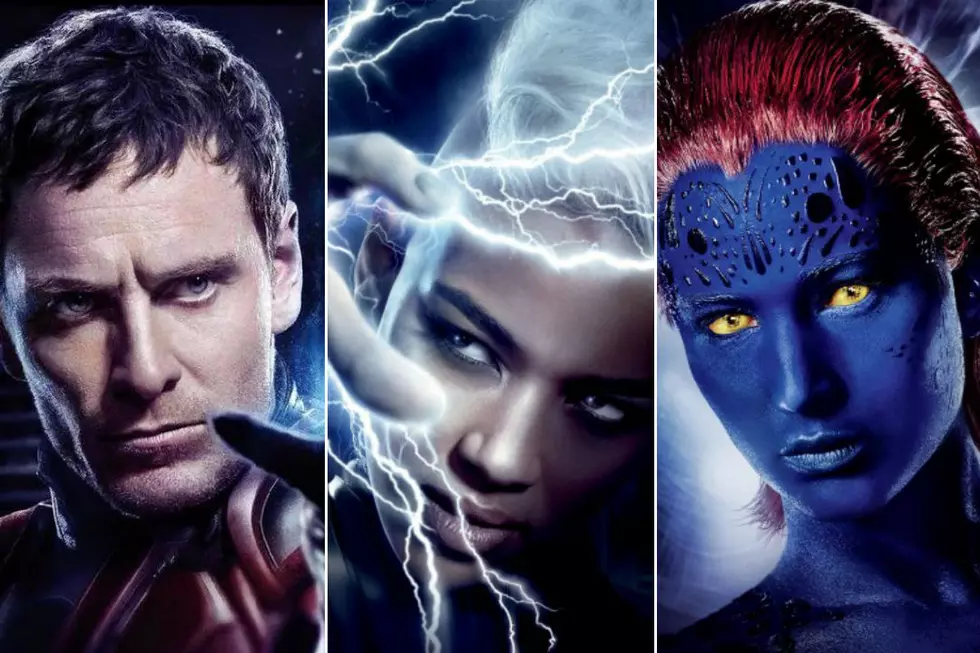 'X-Men: Apocalypse' Characters Unleash Their Powers in New Posters
20th Century Fox
We have a pretty stacked summer ahead of us, kicking off in May with Captain America: Civil War, followed by the (hopefully) equally epic X-Men: Apocalypse. The mutants of First Class and Days of Future Past are no longer the new kids on the block, as younger versions of Jean Grey, Scott Summers and more are getting in on the action in the upcoming sequel. To better familiarize you with the lineup, 20th Century Fox has released several new character posters which boast various mutants old and new along with their respective powers.
Not pictured is Oscar Isaac's titular villain Apocalypse, an ancient foe typically seen cavorting with Four Horsemen: mutants whose powers he amplifies to better serve him. Magneto, Psylocke, Storm and — again, not pictured — Angel will join up with Apocalypse to give the X-Men their most epic battle yet.
The film also features Rose Byrne reprising her role as Moira MacTaggert from X-Men: First Class, along with Lana Condor as Jubilee and Lucas Till as Havok. X-Men: Apocalypse hits theaters on May 27.