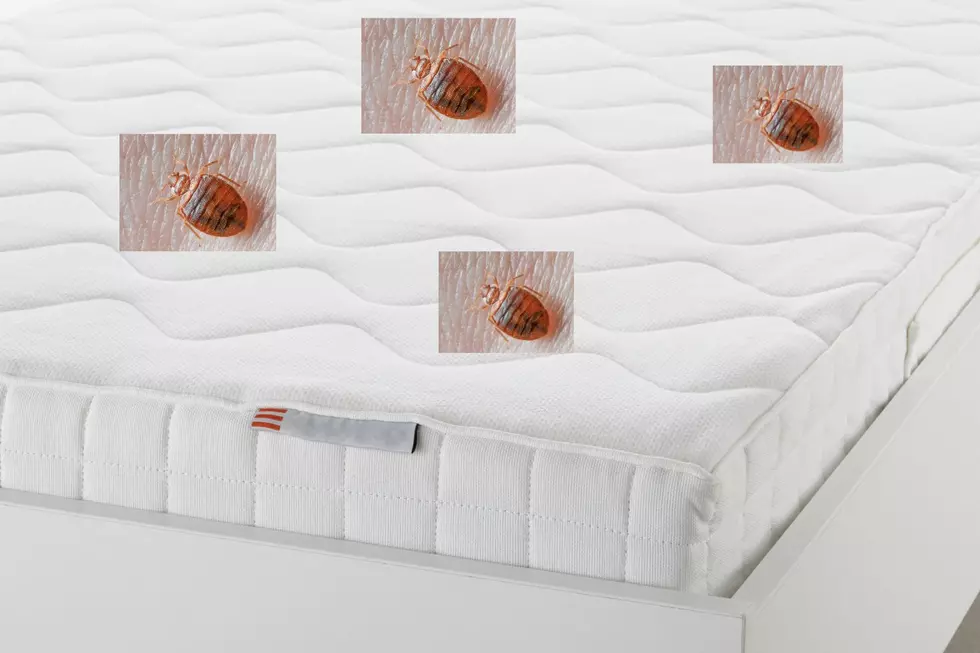 See Which 2 Texas Cities Have a Bed Bug Problem
Canva, Getty Images, pestworld.org
Two of our favorite Texas cities apparently have a problem with bed bugs.
A new report from Orkin lists the cities in the U.S. with the biggest problems with bed bugs.
Chicago is again at the top of the list followed by New York and Philadelphia. That's no change from a year ago. But Los Angeles moves up to #5 from #12 last year. Cleveland is #4.
No cities from Louisiana make the Top 50 Bed Bug List from Orkin. But two Texas cities are on the list.
You've probably spent a night or two in one of these places. Dallas Fort Worth is #17 on the list this year. Houston checks in at #44 on this year's list.
Click here to see the full list of cities on the bed bug list. Orkin experts say you should know how to check a hotel room for bed bugs and be sure you don't bring the bugs back to your home.
How to Spot Bed Bugs
Orkin released this helpful information:
During travel, remember the acronym S.L.E.E.P. to inspect for bed bugs:
Survey the hotel room for signs of an infestation. Be on the lookout for tiny, ink-colored stains on mattress seams, in soft furniture and behind headboards.
Lift and look in bed bug hiding spots: the mattress, box spring and other furniture, as well as behind baseboards, pictures and even torn wallpaper.
Elevate luggage away from the bed and wall. The safest places are in the bathroom or on counters.
Examine your luggage carefully while repacking and once you return home from a trip. Always store luggage away from the bed.
Place all dryer-safe clothing from your luggage in the dryer for at least 30-45 minutes at the highest setting after you return home.
Experts say the bugs can travel with you by clinging to your luggage and other belongings.
This list was compiled from Orkin's response to bed bug calls across the nation.
What Cities Have the Worst Bed Bug Problems?
Chicago
New York (+1)
Philadelphia (-1)
Cleveland-Akron, OH (+4)
Los Angeles (+7)
Detroit (-2)
Indianapolis (-1)
Baltimore (-3)
Washington, D.C. (-2)
Columbus, OH (-1)
10 Animals You Can't Own in Shreveport
After doing a deep dive into state and city laws, I have found ten animals you absolutely cannot own in Shreveport, Louisiana.
Louisiana's 7 Venomous Snakes
Louisiana is home to 48 different species of snakes, but only 7 of those are venomous. These pictures give you a better idea what each of those 7 look like.