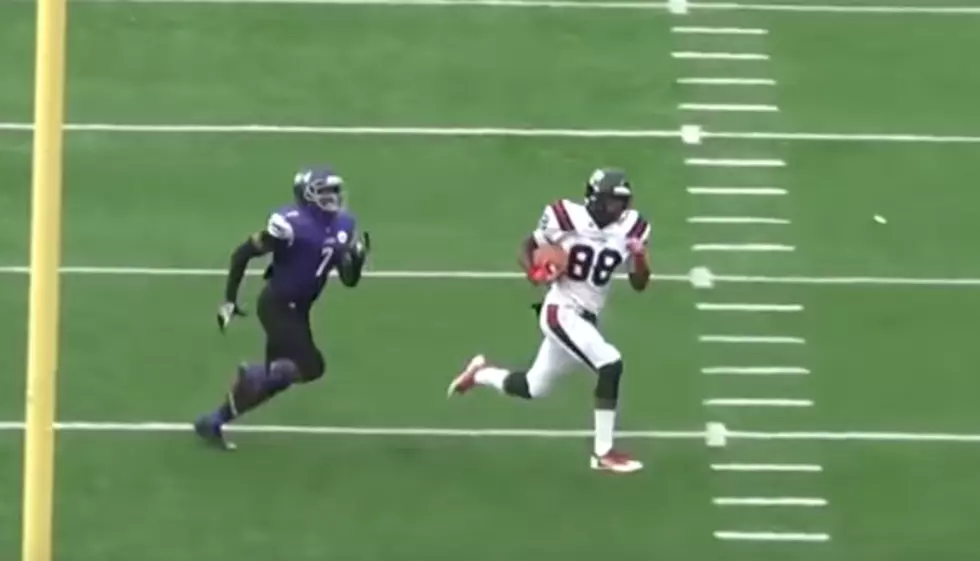 UPDATE: Parkway's Terrace Marshall Jr Has Surgery After Injury
Youtube.com via Prep1Force
Parkway superstar, and a top college football recruit in the country, Terrace Marshall Jr was injured last night in Parkway's game at Battle on the Border at Independence Stadium.
According to reports, the injury was a broken leg, that will likely cost Marshall the remainder of his high school career. Just last week, Marshall's friend, teammate, and fellow top-level college football recruit Justin Rogers suffered a serious knee injury.
Rogers is committed to TCU, who have announced that he will still be a member of their recruiting class as he recovers from the injury.
Marshall on the other hand, has not chosen his school yet. However it's unlikely that this injury will cost him any scholarship offers or any attention from college coaches. Marshall is an all-world talent who will likely recover quickly, especially after having surgery immediately.
The Parkway Panthers had a lot of eyes on their offense coming into this season, having two of the top recruits in the state (and country) leading you onto the field will get you some attention after all. But now the team will be in regroup mode. Our thoughts will be with Marshall, Rogers, their team, and the entire Parkway family.