Iconic Kitchen Item Will Now Be in Target Stores Across Louisiana
(Photo by Justin Sullivan/Getty Images)
I can't begin to tell you how many of these parties I've been to. But really it is fun to get together with the girls and check out lingerie, kitchen gadgets or home goods. But my very first party where you were encouraged to buy something was with my Mom decades ago. She dragged me along to a Tupperware party one of her friends was having.
You Felt Obligated to Buy Something at a Tupperware Party
We ended up buying these hideous orange Tupperware bowls. My family had those bowls for years. We also had a big yellow one that she used for potato salad. Tupperware was expensive for our family of 8, but Mom felt obligated to buy something at her friends party.
Now you won't have to go to a Tupperware party anymore. This iconic brand is changing its sales model and will now be available in all Target stores.
Tupperware hit the market in 1946 and was a game changer for the kitchen. But you could only get it at exclusive parties where the hostess would serve food and show off all the features of the products. These were fun parties, but you could easily expect to write a big check at the end of the night. Many women used Tupperware to supplement the family income collecting commissions from all of their sales.
Tupperware tried the Target experiment about 20 years ago, but pulled the product from the retail shelves less than a year later. But they are now trying it again.
In a statement from Tupperware's CEO Miguel Fernandez we have learned the products will now be sold in the Target stores and online.
Here's the Statement from the Company:
We're honoring our legacy by continuing to host timeless Tupperware parties and we'll offer our products in new channels. Younger customers less familiar with direct sales will now find our brand in retail and from there can develop personalized relationships with our one-and-only sales force to find products tailored to their needs. Customers who already love Tupperware parties – whether in-person or online – will now also be able to pick up their favorite essential food storage options at a store nearby.
Tupperware is still on the high end for costs in the storage arena, but some folks say it is the best and that's all they will buy.
Here's My List of the Top 10 Foods to Try at the Revel
These are not the actual pictures of the foods being served at the Revel, but you can get an idea of some of the great dishes you really should try this year.
Inner City Youth Sports Association
Blackened Catfish with Dirty Rice 10
Beat the Streets
BBQ Rib Plate & Turkey Leg Combo 12
RNL Authentics
Fried Green Tomatoes 8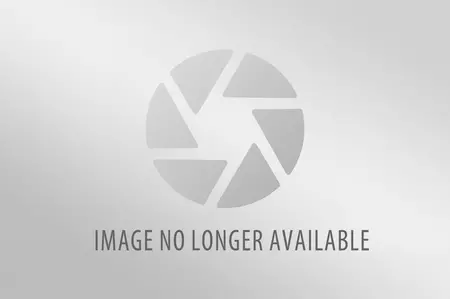 RNL Authentics
Jerk Chicken Eggrolls 10
Dripp Donuts
Spicy Boudin Kolache 7
La Casa Del Taco
Jamaican Jerk Chicken Quesadilla w/ Chips 11
Joshua Blanchard
The Cajun Asian
Crawfish & Cream Cheese Wontons 8
B&J's Catering
Seafood Mac & Cheese 10
Bossier City Trailblazers
Philly Cheesesteak Sandwich 9
Kajun Korner Food Express
Chicken & Waffles 10
(Photo by Astrid Stawiarz/Getty Images for NYCWFF)
Of course you will find the regular foods, the funnel cake and the chicken on a stick, nachos and much more. You will also find some amazing treats including Baskin Robbins ice cream, peanut butter cake, a praline donut and even fried Oreos to name just a few of the sweet specialties.
10 Commandments of Southern Cooking