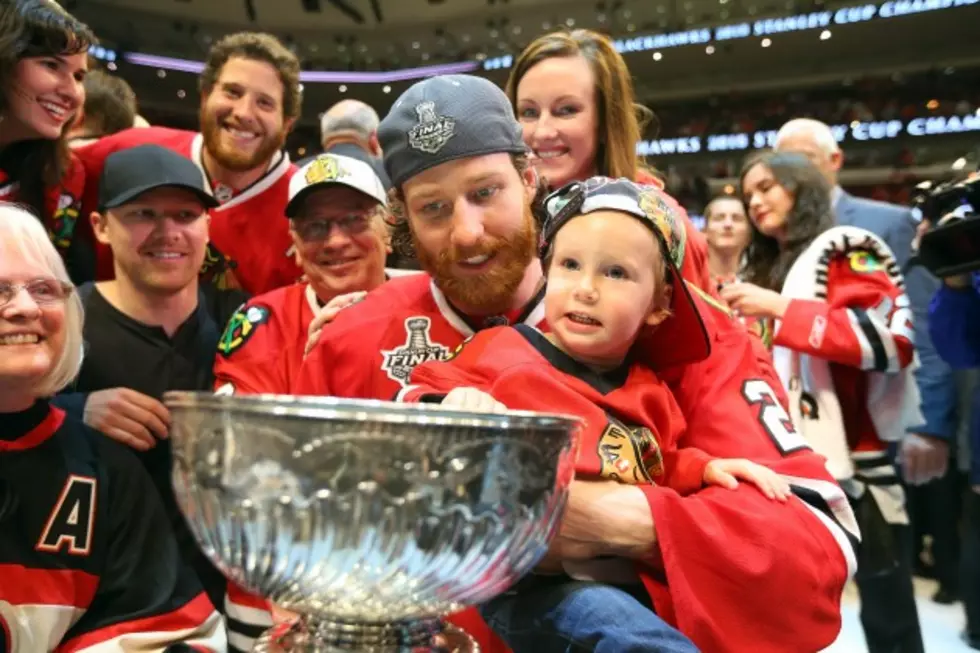 Tim Fletcher Show: Blackhawks Win First Stanley Cup at Home Since 1938 + LSU Plays Cal State Fullerton
Getty Images/Bruce Bennett
What you missed on The Tim Fletcher Show.
Dynasty…no other way to say it, as the Chicago Blackhawks win their third Stanley Cup in six seasons, shutting out the Tampa Bay Lightning 2-zip Monday night. Duncan Keith got the Blackhawks on the board in the second period, Patrick Kane scored the second and final goal early in the third period. Keith walked away with the Conn Smyte Trophy, the Stanley Cup's MVP award. The 'Hawks won their first Stanley Cup championship at home since 1938.
Someone is going home today in Omaha, Paul Maineri and the LSU Tigers hope it's not them. They'll face Cal State Fullerton in an elimination game today at 2. 11-0 freshman Alex Lange faces Connor Seabold, who's 5-3 this season with an ERA of 2.84. Pre game coverage of today's game begins at 1:30, first pitch at 2 on 1130 The Tiger.
Tonight the Golden State Warriors can claim their first NBA championship since 1975, but it's a tall order to ask Steph Curry, Klay Thompson and company to win in Cleveland. We'll see what happens, when the Cavaliers host the Warriors tonight at 7, on ABC. You can listen to the game on 1130 The Tiger.
New Louisiana Tech men's basketball coach Eric Konkol added the final piece to his puzzle of assistant coaches. Konkol and Louisiana Tech welcome Duffy Conroy to the program. Conroy has spent the past 10 seasons as an assistant coach at Milwaukee, helping the Panthers to four postseason appearances including NCAA Tournament berths in 2006 and 2014.
Speaking of Cal State Fullerton, they entered Tuesday with a 3-0 lead over Vanderbilt in the bottom of the sixth inning, after their game was suspended from Sunday night. However, Vanderbilt would leave TD Ameritrade Park victorious after freshman Jeren Kendall belted a walk off homer in the bottom of the ninth, to win 4-3. Vandy will now play TCU, tonight at 8
Arkansas' season is over after falling to the Miami Hurricanes in an elimination game, 4-3.
One of the teams picked to win it all, Florida was shutout by Virginia, 1-0! The only difference in the game? UVA's Dalton Guthrie drew a walk, next batter Ryan Larson singled to right center to score Guthrie. Florida now with THEIR backs against the wall, will play an elimination game Wednesday against Miami. Recent history…THIS PAST WEEKEND, Florida chomped Miami 15-2 in Omaha!