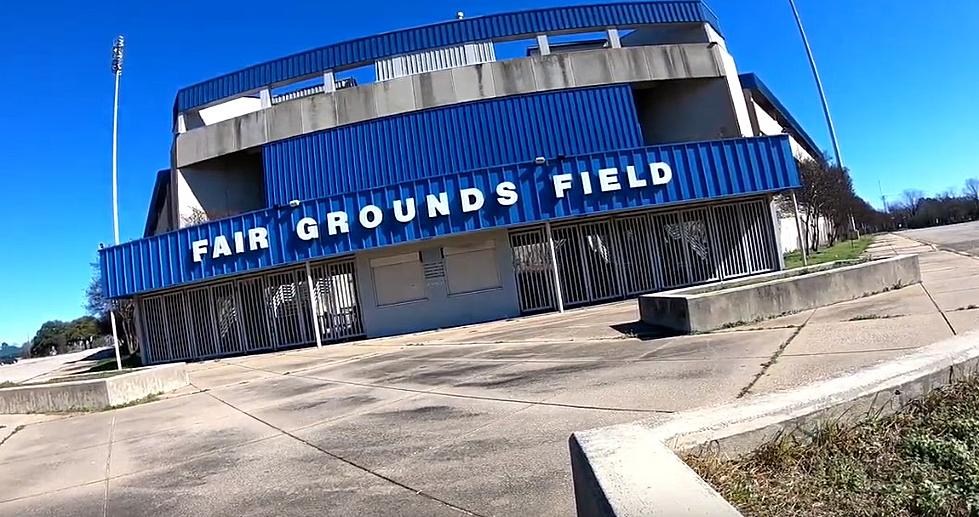 The City Of Shreveport Decides To Demolish Fairgrounds Field
Chavez Gipson via Youtube.com
One of the biggest eyesores in the city of Shreveport is finally set to be demolished.
KSLA reports that the City of Shreveport has moved to demolish Fairgrounds Field. Their report is supported by information they obtained from Shreveport City Spokeswoman Marquel Sennet. She told KSLA:
"A contractor has been selected. And the City of Shreveport is in the process of executing a contract, which should take around 30 days"
KTAL further confirmed the report, with another quote from Sennet that further clarifies the position of the city and the contract:
"The notice to proceed will be issued once the contract is signed. This contract is for the total demolition of the facility."
Money was included in the 2019 bond issue to tear down the ballpark. The price tag at the time was $1 million dollars.
The field has been abandoned for years, and has deteriorated adjacent to Interstate 20. Fair Grounds Field was built in 1986, and hosted multiple levels of baseball until 2011. The 4,200 east stadium originally played host to the Shreveport Captains of the Texas League, a minor league affiliate of the San Francisco Giants.
After the original Captains, the stadium saw the Swamp Dragons, Sports, and eventually another Captains squad. However after the 2002 season, none of the teams held any Major League Baseball affiliations.
The stadium played host to various high school and college baseball showdowns as well. Including some classic games between LSU and Centenary College.
The revitalization of the stadium has been a hot topic of conversation in Shreveport for the last few years. Including a renewed push to make a comeback earlier this year. However there have also been multiple prior attempts to demolish the stadium as well. Including a serious effort in 2019.
Some Of The Ugliest Eyesores In Shreveport
These buildings and structures create eyesores all over the city of Shreveport.
Shreveport Natives Who Made the NBA