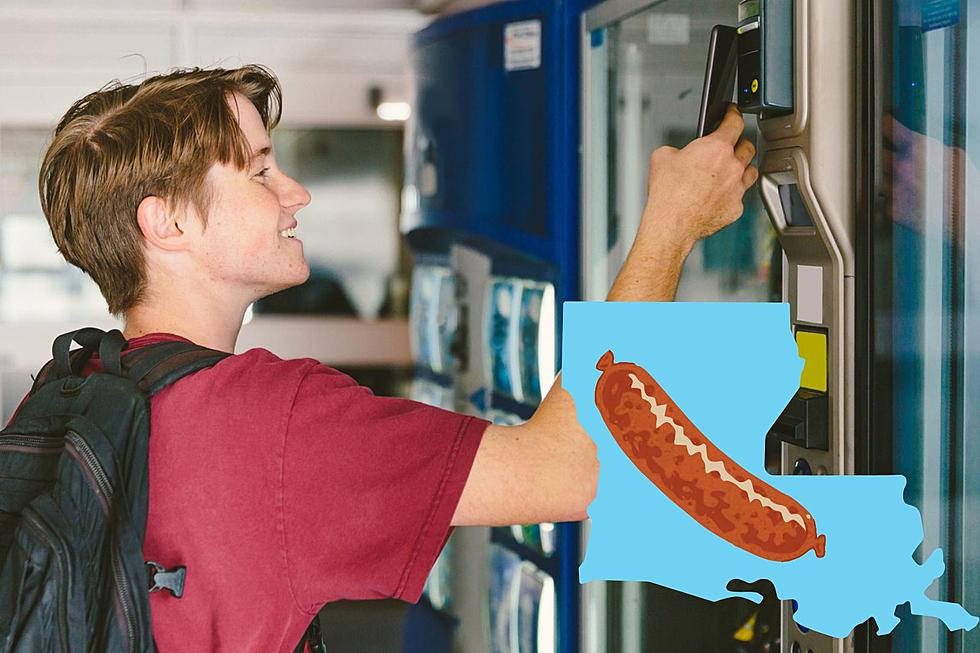 The Best New Business Idea We've Seen in Louisiana in Decades
Canva/Brian Niles
In honor of Friday, March 29, being 'National Mom and Pop Business Owner's Day,' I decided to find the best idea for someone exploring ideas for opening a new venture in the great state of Louisiana. Of course, having a healthy sense of humor, I went straight to the internet to see our friends at Cajun Giggles, because they never disappoint!
Cajun Giggles is a fun page on Facebook that describes themselves as, 'Just silly Cajun humor... that will hopefully give you a giggle. That's all, y'all!' All of the content on the page is created by Spaine Edler. I suggest you give them a follow, they always give me a smile and often a much-needed belly laugh!
With that being said, the vending machine business is hot. I don't have actual facts or figures to back that up other than my own observations. Seriously, the Cheetos and Peanut M&M's seem to disappear just as fast as they're replenished at the vending machines here at the radio station. Plus, the machines here take debit cards. I won't lie, I've skipped leaving to get something to eat before in favor of snaking on Donut Sticks or some Nekot Cookies.
So, imagine if you had fresh boudin in your office's vending machine? Productivity would explode in your workplace! So would your plumbing, but that's beside the point! Think of all people you would make happy listening to Wayne Toups as they ate crawfish tails and Zapp's pounding away at their keyboard at their desk working on their TPS reports. It's a lovely dream, isn't it?
As I said, buying into Cajun Vending of South Louisiana is surely a can't-lose, fail-proof, certified Cajun business idea!
Read More: Why Does It Only Hail in Summer? And Other Weird Weather Facts
Read More: Top 10 Beers Made in Louisiana
Read More: WHAT ARE THE MOST POPULAR COCKTAILS IN LOUISIANA?