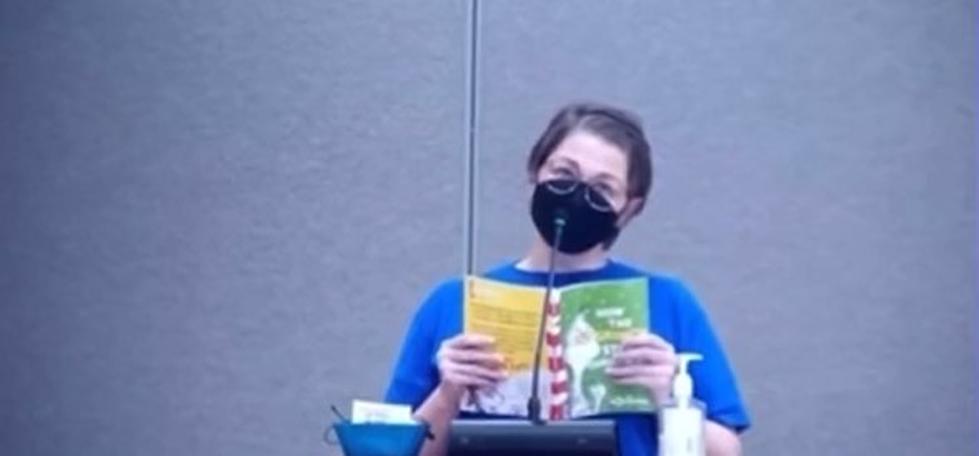 Texas Educator Calls Evangelicals 'Kooks' Who Hate Reading
Photo courtesy of Twitter
A Texas educator is under fire today after mocking 'evangelicals' by calling them bigots who hate to read.
 The poem calls evangelicals 'kooks' who hate reading
Fox News reports former instructional for the Round Rock School District, Krista Tyler read the poem at the Leander School Board meeting on December 16.
What Did Educator Read at School Board Meeting?
Her comments were made in this Dr. Seuss-style poem she recited at the meeting:
Everyone in Leander liked reading a lot, but some evangelicals in Leander did not. These kooks hated reading, the whole reading season. Please don't ask why, no one quite knows the reason.  It could be perhaps critical thinking causes fright.  It could be their heads aren't screwed on just right. But whatever the reason, their brains or their fright, they can't follow policy in plain black and white.
Some parents have raised concerns about some books they say are pornographic. But Tyler urged the board not to listen to these outrageous complaints. She continued to read her poem:
These bigots don't get to choose for us, that's clear. Then how, I am wondering, did we even get here. They growl at our meetings, all hawing and humming, 'We must stop this indoctrination from coming!'  They've come for the books and the bonds and what for? Their kids don't even attend Leander schools anymore. Bring back our books, maintain decorum, good grief.  Wouldn't it be nice to have a meeting in peace?
Parents are upset. Dustin Clark tells Fox "I'm disgusted and disheartened that there are teachers in our school district who think it is OK to mock parents for their religious beliefs, and for demanding that children not have access to books in the library or classroom that have pornographic illustrations and graphic descriptions of sex acts." Clark who has four children in the schools was arrested for speaking out at a board meeting.
Tyler sent this statement to Fox News:
Krista Tyler was not an employee of any school district at the time of this statement and is a fellow parent in Leander ISD. At no point was she representing any school district. This was not an attack on Christianity and had nothing to do with Round Rock ISD.
New Year's Events in Shreveport Bossier
You have lots of great entertainment options on New Year's Eve and even fireworks on New Years Day in Shreveport.
Top 10 Most Dangerous Towns in Louisiana
Louisiana has tons of awesome people and charm. Along with all of the good stuff, we've got some pretty dangerous parts. Below, you'll find the top 10 most dangerous towns in our state based on the likely hood a crime will affect the average citizen living there. Some of these entries are what you'd expect, but others were complete surprises to me. Watch your back as you travel through the Sportsman's Paradise - especially if you happen to pass through these towns.