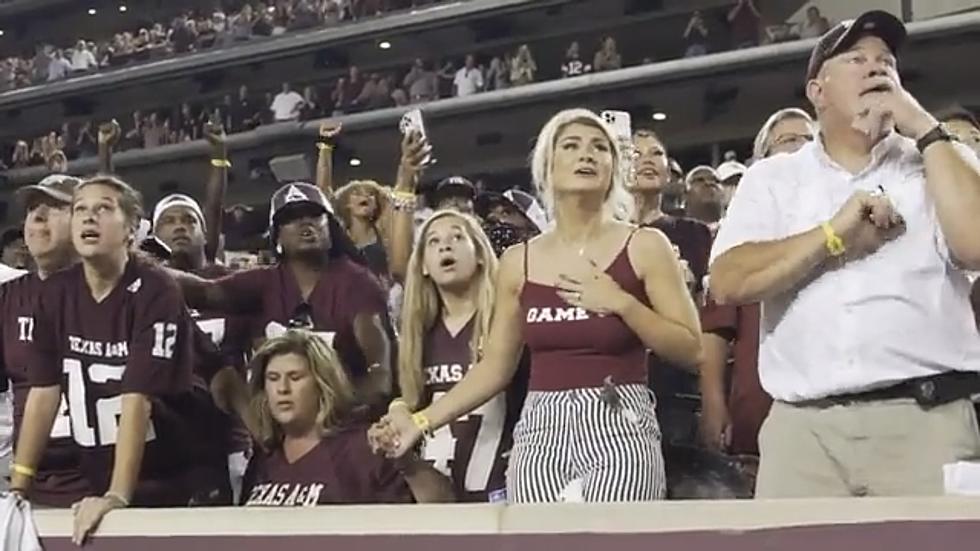 Texas A&M Football Dragged on Social Media for Announcing Maroon Out Game Against Mississippi State
Twitter via @cameron_worthy
I realize that college football still seems far away, but it's not as far as you'd think. Schools are already planning their special events and themes for the season, and one of the most popular is always a color day, where fans are highly encouraged to wear their school's primary color.
Now, considering the color wheel is not infinite, there are schools that share colors, and sometimes those schools play against each other. It happens, and sometimes the color match-ups can be confusing.
Well, the official Twitter account for the Texas A&M Maroon Out event has announced the date of their Maroon Out game for the 2023-2024 season. The date they chose, however, is getting dragged on social media, and for good reason.
It's the day they play Mississippi State, who also plays at home.
All over social media, fans and opponents alike are making fun of the announcement, and commenting things like how at-home Mississippi State fans will feel.
"Brilliant strategy. Psychological warfare," one person on Reddit wrote. "When Mississippi State hears their crowd cheering for the other team, it'll destroy them from the inside."
One person summed up how the two teams' fans will react that weekend.
What is crazy, most people are pointing out, is that Mississippi is the only maroon team on the schedule. It's literally the one game this year that this would be a silly idea at best. But they have committed to it, and the Internet is filled with jokes.
Many of them point out that there's a reason Aggie jokes exist.
10 Highest Paid College Football Coaches in 2022
The 10 highest paid college football coaches will collectively make over $88 million in 2022.