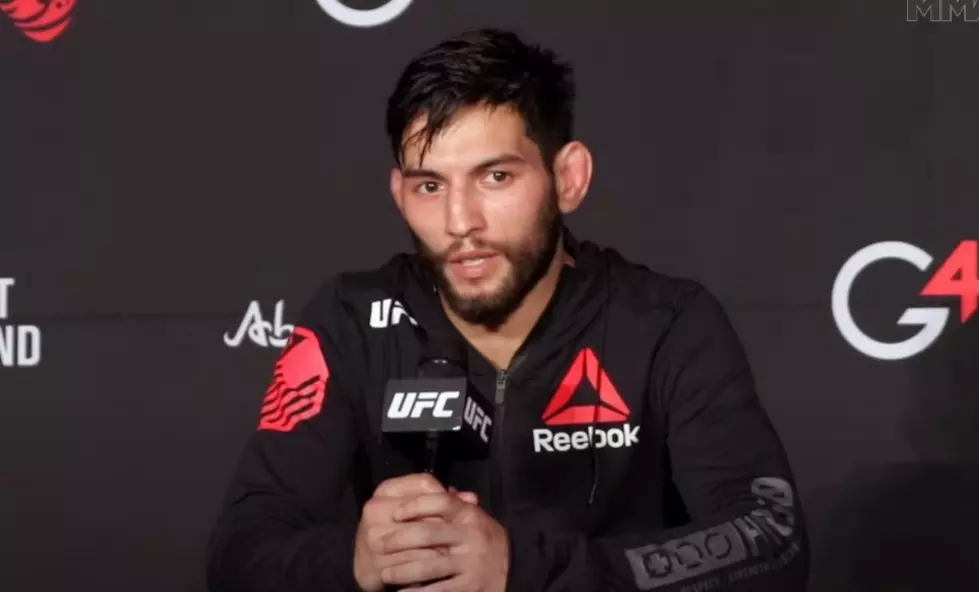 Shreveport's Matt Schnell Wins at UFC Fight Night
MMA Junkie
via YouTube
It was an impressive night for Shreveport's own Matt Schnell.
Of course, for us locals who watched the UFC Fight Night on ESPN, it felt like our hometown boy had an impressive morning. Since the fights took place in Abu Dhabi, they aired live on ESPN at 8:00 AM this morning.
Still, it was an awesome sight to wakeup to this morning seeing one of our get his hand raised at the conclusion of the fight, pushing him further up the rankings.
No fight in the UFC is easy, however, and Matt Schnell put it all on the line in order to take home the victory.
Schnell, who entered the fight ranked 9th in the flyweight division, earned the victory following a split decision. It was a beautiful showing for Schnell, who showed no octagon-rust despite being away from the octagon for over a year. Fortunately for Schnell, this fight indeed took place, as opposed to his most recent two bookings which unfortunately fell by the wayside.
The fight was close, but Schnell did enough to fortify his "Danger" nickname, and land the split-decision victory.
We must also send out a congratulations to another Shreveport native who faught on the card and gave us many reasons to be proud, even if the end-result wasn't what we were hoping for. That being said, congrats to Victoria Leonardo on her UFC debut, we can't wait to see her fight again in the UFC soon.
Read More: Top 7 Scary Movies Made In Shreveport & Bossier