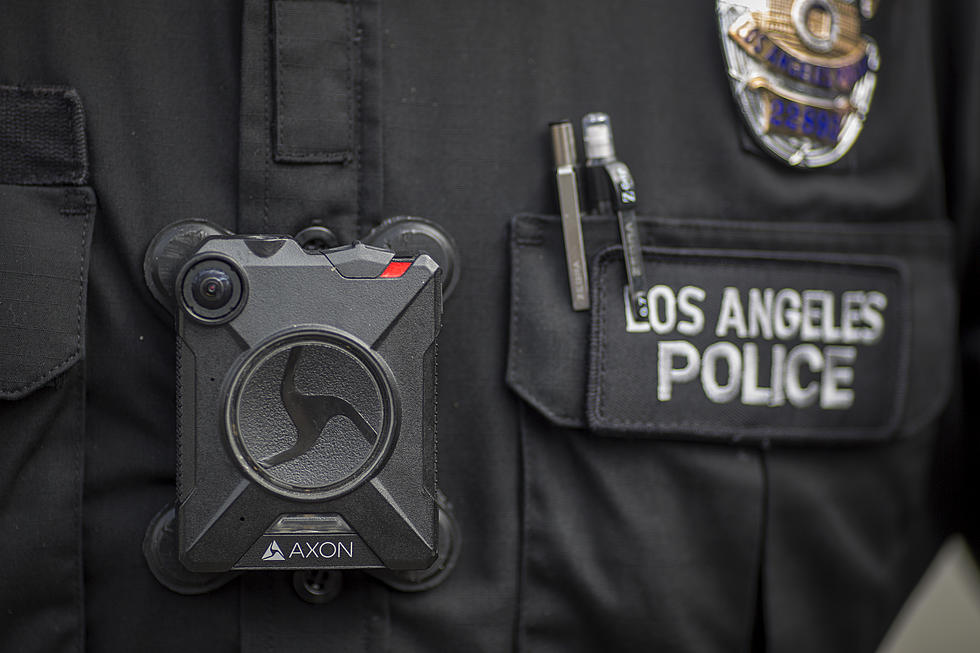 Shreveport Set to Issue Body Cameras to All Officers
Getty Images
It won't be long before Shreveport police officers will soon be wearing body cameras. The City will begin equipping officers with this technology this summer.
Once these cameras are rolled out, officers will be required to record all contacts with citizens while on duty. The video and audio captured during these encounters can be used in both criminal and internal investigations.
Mayor Adrian Perkins says
Body cameras will assist officers with evidence gathering and improve the public's trust in law enforcement. This will also serve as an integral tool to provide transparency and resolve allegations of misconduct.
Chief Ben Raymond adds:
We welcome the use of this new technology and believe this is an additional asset for our officers to use. Our officers perform a very difficult job and this provides a line of protection for the officers and the citizens they serve.
The local business community stepped up to raise more than $100,000 to buy the 400 body cameras that will be used by SPD.
Full rollout of this program is expected by the end of July.
New Orleans Police implemented a body camera program in 2014. As part of this program, the city did set up an independent monitor for the program and they are able to watch all footage.
Louisiana State Police started wearing body cameras in 2017.
Baton Rouge police began wearing body cameras in 2019.
Seven states mandate the statewide use of body-worn cameras by police officers. Those states are Colorado, Connecticut, Illinois, Maryland, New Jersey, New Mexico and South Carolina.
Top 10 Beaches for Shreveport Bossier Residents
How Many in America: From Guns to Ghost Towns
Can you take a guess as to how many public schools are in the U.S.? Do you have any clue as to how many billionaires might be residing there? Read on to find out—and learn a thing or two about each of these selection's cultural significance and legacy along the way.