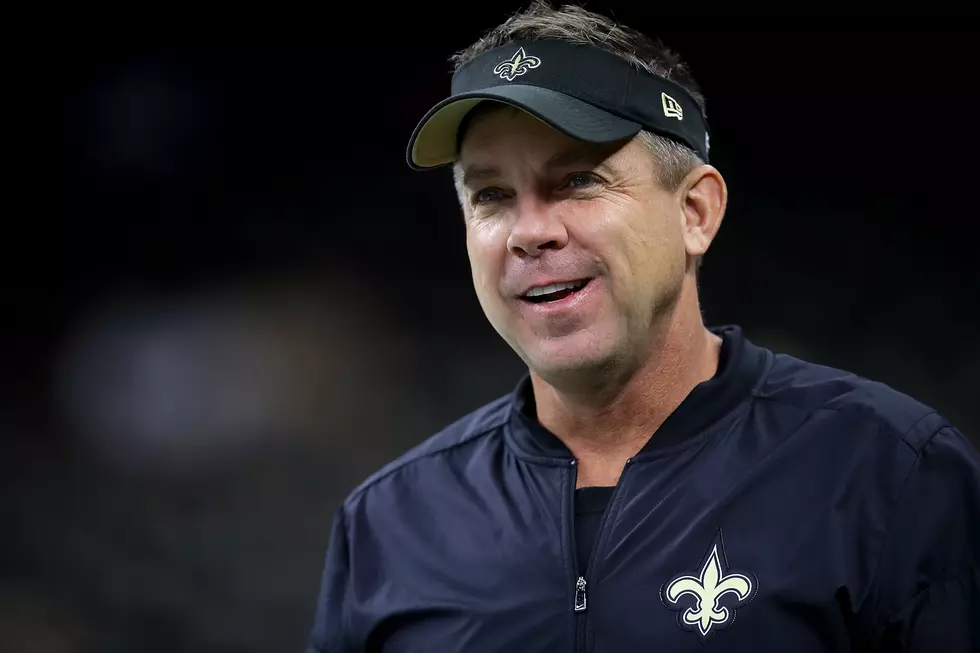 Sean Payton Drops Atlanta Falcons Joke on Fox Pregame Show
Photo by Sean Gardner/Getty Images
Sean Payton is no longer the coach of the New Orleans Saints, but he still won't miss an opportunity to roast the Atlanta Falcons if an opportunity presents itself.
During his 16 years as the Saints head coach, Payton embraced the heated rivalry with the Falcons, even in advertisements.
After quitting his post as Saints head coach last January, Payton has his sights set on a new gig.
He's spent this season as an analyst for FOX.
Following the Bengals upset win over the Bills yesterday, the city of Atlanta took a hit.
Had the Bills won, the AFC title game would've been played on a neutral site at Mercedes-Benz Stadium in Atlanta.
The NFL sent out multiple press releases last week about the number of tickets sold for the potential game in Atlanta, something Cincinnati quarterback Joe Burrow was asked about in postgame.
FOX began their pregame show following the Bengals win.
With six individuals on the panel, it can be hard to get a word in, but Payton made sure to pipe in when he had a quick opportunity to troll the Falcons.
For a casual football fan, Payton's zinger was likely lost on them.
For Saints fans, they know exactly what he was doing.
Worst New Orleans Saints Trades of All Time
A rundown of the absolute worst New Orleans Saints trades of all time.
NFL Franchises With One Super Bowl Championship
A dozen NFL teams have never won a Super Bowl, while fifteen teams have won multiple Super Bowls. Five franchises have only won 1.