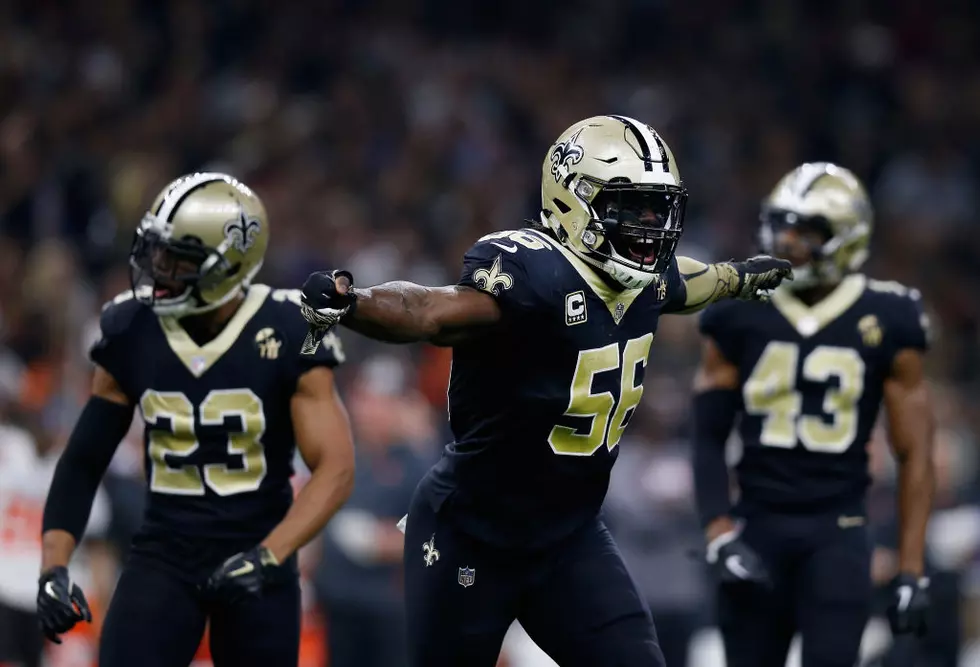 Saints Demario Davis And Marcus Williams Dominate Despite Loss
(Photo by Jonathan Bachman/Getty Images)
It was a less than stellar effort as a whole for the New Orleans Saints on Sunday as the Atlanta Falcons shocked the black and gold with a 26-9 defeat.
Despite the loss, there were a few players who really shined from a statistical standpoint.
The first, linebacker Demario Davis:
Davis was a problem for the Falcons all afternoon long in his ability to halt the run, wrapping up tackles, getting after Matt Ryan, and more.
The other man who went off on Sunday was safety Marcus Williams:
With the loss of Marshon Lattimore in this one due to a hamstring injury, Williams stepped up from the safety position in a big way. After a down year last year it was nice to see him get back to his dominant ways in the secondary Sunday which included a bunch of passes defended and a great interception.