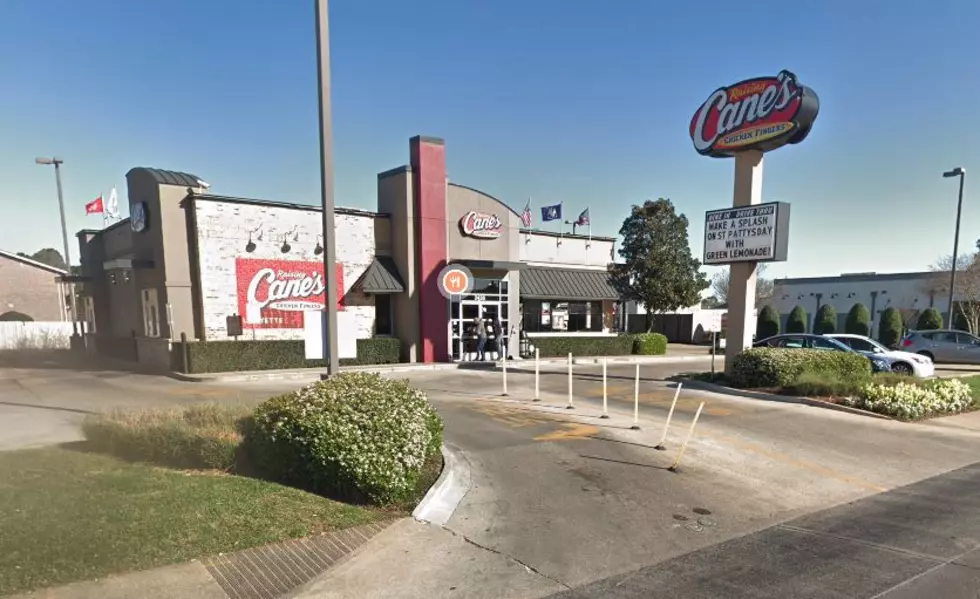 Raising Cane's Taking 'One Love' on Food Truck Tour [VIDEO]
Google Maps/Google Streetview
Raising Cane's founder and CEO Todd Graves is looking towards the future for the wildly popular chicken fingers restaurant. Although Canes is based in Louisiana, there are over 500 locations in 25 states nationwide, with several of their restaurants here in Acadiana. And judging by the long, long lines at the drive-thru, we are guessing they are doing OK during the pandemic.
I love that Raising Cane's does so much to help their communities, and they support everything from health care workers to fundraisers for local youth sports. And in 2021, more folks than ever will get to experience the "One Love" that they are famous for.
According to Louisiana Weekend, Raising Cane's will be expanding to include food trucks nationwide next year. If your friends and family in other states are jealous that you have the delish chicken fingers, sauce, and lemonade at your fingertips, tell them to hold on for just a little bit longer!
Cane's has partnered up with the "Cruising Kitchens" to build and bring two food trucks to folks across America. They will have an east coast tour, through15 states, and a west coast tour through 13 states, and you can see if your city is going to be one of the lucky ones on the trip. So far they have two trucks, one is 24 ft and the other is 16 ft. And both are decked out with some pretty amazing features that include a 270 degree DJ stand on the roof, three rotating disco balls, and a kitchen that includes a full-size toast grill and the capacity to produce 800 of their famous box combos. Check out the video below from the "Built for Business" TV show on the Motortrend Network.
Nine Restaurants We Need In Lafayette