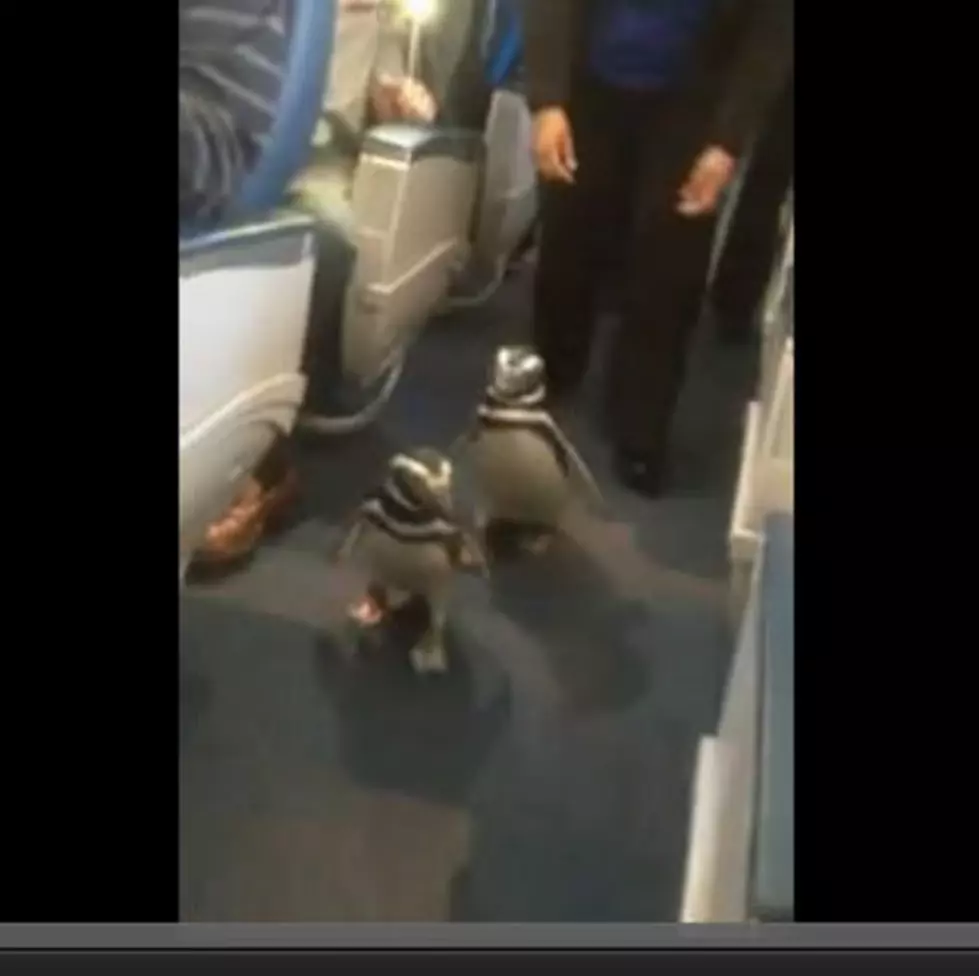 Penguins Fly First Class on Delta Airlines [Video]
Penguins on a Plane photo by YouTube
Two penguins flew first class from Atlanta to New York on Delta Airlines yesterday.
Pete, six, and Penny, 12, were attending the Lincoln Center premiere of Frozen Planet, which airs on the Discovery Channel in the US and is narrated by Alec Baldwin.
The pair, who normally reside at SeaWorld, were accompanied by their handler on the journey, which took under two hours, the Daily Mail reports.
"Is anyone here allergic to penguins?" the captain of Delta Flight 486 asked passengers. "No? Alright, we have a surprise for you."
The African - or Jackass, as they are commonly known - penguins were filmed wandering around the cabin by a fellow passenger.
The captain asked passengers to refrain from touching the flightless birds, but encouraged them to take photos.
The special screening in New York was followed by a polar-themed party, hosted by Baldwin, Dustin Hoffman and Glenn Close.