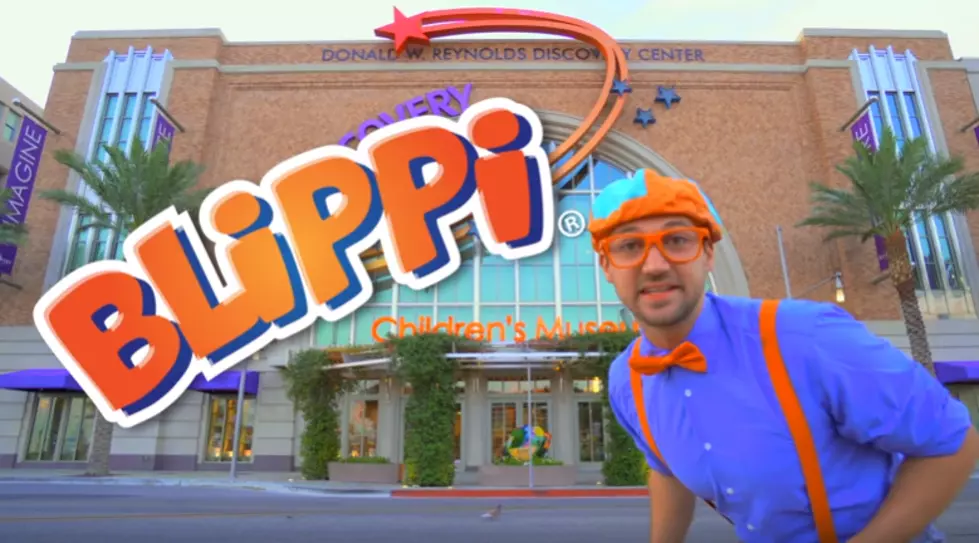 Parents Call YouTube Star Blippi's National Tour a Scam
Blippi Toys YouTube
Parents all over the nation know all about Blippi. The orange rimmed glasses and the orange suspenders will make any pre-schooler go hog wild. The YouTube sensation Blippi whose channel has over 4.87 million subscribers is known for being able to transfix any young child.
When parents found out about the National Tour that Blippi announced several folks flocked to purchase tickets and even paid extra for the meet and greets. Unfortunately, after parents bought tickets they found out that it's not actually Blippi who's headlining the show. Turns out the real Blippi (the one who you see on the YouTube channel) isn't going to any of the tour stops at all.

Stevin John, the real-life person behind his viral persona, Blippi, claims that his life is extremely busy and there is no way that he can actually headline the tour. This explanation is not okay for thousands of parents who paid a whole lot of money for tickets and meet and greets. Parents have gone as far as calling it a scam.
Parents, do you think that the "real" Blippi not attending the national tour is considered a scam? Let us know in the comments below.
Blippi Live! 2020 Tour Dates & Tickets
Jan. 5 – Mobile, AL – Saenger Theater
Jan. 7 – Daytona Beach, FL – Peabody Auditorium
Feb. 4 — Birmingham, AL – BJCC Concert Hall
Feb. 5 — Mobile, AL – Saenger Theatre
Feb. 6 — Jacksonville, FL – Florida Theatre
Feb. 7 — Daytona Beach, FL – Peabody Auditorium
Feb. 8 — Fort Lauderdale, FL – Broward Center
Feb. 9 — Tampa, FL – Straz Center
Feb. 12 — Spartanburg, SC – Spartanburg Memorial Auditorium
Feb. 13 — Washington, DC – Warner Theatre
Feb. 14 — Lynn, MA – Lynn Memorial Auditorium
Feb. 15 — Hartford, CT – Bushnell
Feb. 16 — Red Bank, NJ – Count Basie Center for the Arts
Feb. 17 — Englewood, NJ – Bergen PAC
Feb. 19 — Atlanta, GA – Cobb Energy Performing Arts Centre
Feb. 20 — Durham, NC – DPAC
Feb. 21 — Columbus, OH – Palace Theatre
Feb. 22 — Rosemont, IL – Rosemont Theatre
Feb. 23 — Milwaukee, WI – Riverside Theater
Feb. 25 — Pittsburgh, PA – Byham Theater
Feb. 26 — Wilkes Barre, PA – Kirby Center
Feb. 27 — Brookville, NY – Tilles Center
Feb. 28 — Rochester, NY – Kodak Center
Feb. 29 – Toronto, ON, CA – Queen Elizabeth Theatre
March 1 — Akron, OH – Akron Civic Theatre
March 3 — Davenport, IA – Adler Theatre
March 4 — Ralston, NE – Ralston Arena
March 5 — Madison, WI – The Orpheum Theater
March 6 — St. Charles, MO – The Family Arena
March 7 — Des Moines, IA – Des Moines Civic Center
March 8 — Minneapolis, MN – State Theatre