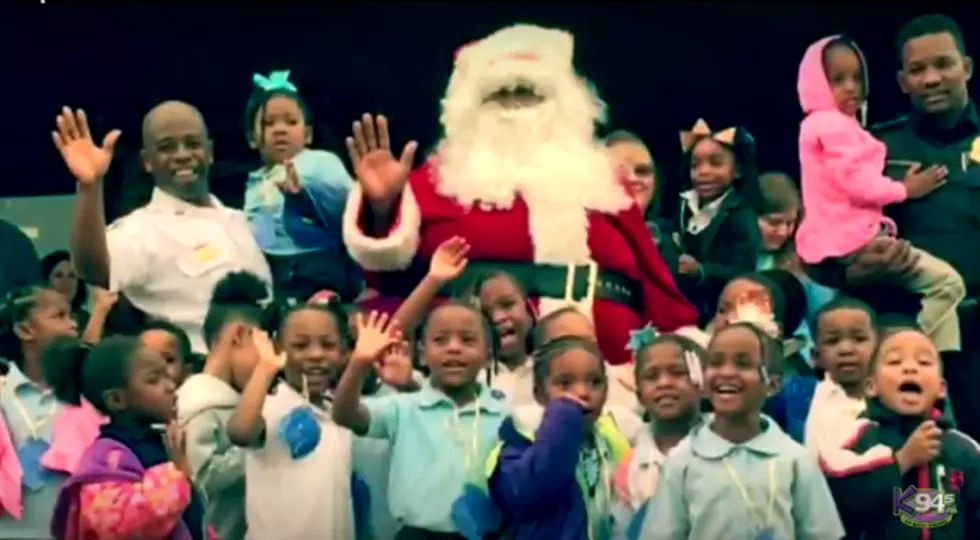 Operation Santa Claus 2016 Kicks Off Monday, November 28
Townsquare Media
Are you ready to be the Christmas miracle in these kids' eyes?
It's truly the most wonderful time of the year. It's Christmas time y'all! Do you remember when you were a kid and you knew on Christmas morning that there was a present under the tree with your name on it? It was that feeling of magic in your heart that made it race as you ran through the house toward the tree on Christmas morning.
Not every child has the feeling.
But the beautiful thing is that you can create that feeling for our kids right here in Shreveport-Bossier. Once again we are teaming up with the Bossier Sheriff's Office and the Shreveport Police and Fire Departments for Operation Santa Claus. Beginning tomorrow (November 28) we will be collecting donations to insure that every child has a present to open on Christmas morning this year.
And you can help!
You can make a donation at any time by calling 318-773-GIFT (4438) or by stopping by any Citizen's National Bank locations in our area. Feel free to make a cash or toy donation. In addition, there are several days that we will be out in Shreveport-Bossier collecting donations. You can join us at any of the following locations this year:
Brookshire's at Mansfield Road and Bert Kouns in Shreveport on Tuesday, November 29 from 7 a.m. until 9 a.m.
Citizen's National Bank on East Texas Street in Bossier on Thursday, December 1 from 7 a.m. until 9 a.m.
Rite-Aide at Youree and Southfield in Shreveport on Tuesday, December 6 from 7 a.m. until 9 a.m.
Brookshire's on Highway 80 in Haughton on Thursday, December 8 from 7 a.m. until 9 a.m.
If you need any more information, you can log onto www.osccaddobossier.com.