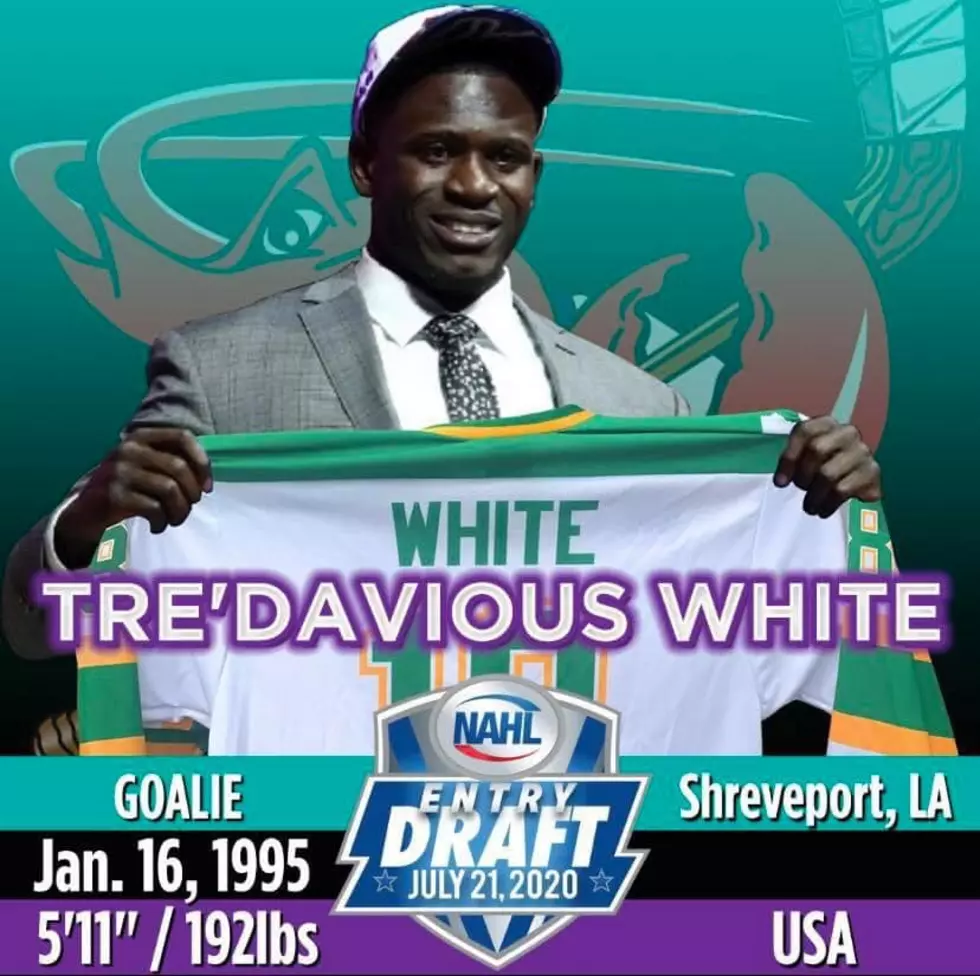 Mudbugs End NAHL Draft With Awesome Pick
Shreveport Mudbugs
Enter your number to get our free mobile app
With the bonus selection of this year's NAHL draft, the Mudbugs select the best goalie in Shreveport history.
Sure, he's pretty talented outside of the ice rink, but Tre'Davious White has made a lovely, lasting impact with his hometown Shreveport Mudbugs. Tre'Davious, of course, is the all-pro defensive back for the Buffalo Bills, but he's also a hockey fanatic.
In fact, last season, he was spotted arriving on gameday in Buffalo wearing his Mudbugs jersey. Tre'Davious has been a special guest with the Shreveport Mudbugs, appearing as the Grand Marshall of the Mudbugs parade a couple of years ago. He is, arguably, the best goalie to ever come out of Shreveport, and the Mudbugs paid tribute to him and his passion for the sport of hockey with their final pick of the NAHL draft.
Today, if you follow the Mudbugs on social media, you saw all of their excellent draft picks for this upcoming season. Yes, your Mudbugs and their league, the NAHL, will be playing a full season that is set to kick off in just a couple of months.
Concluding their draft, the 'Bugs posted an awesome graphic featuring their "Bonus Pick", which was nonother than Mr. Tre'Davious White. In their post, they wrote, "‪In a Bonus Draft Pick, Shreveport Mudbugs pick Tre'Davious White Green Oaks Highschool Goalie. GAA .000%. Current Club: Tre' White Goalie Academy."
Tre'Davious posting the graphic himself saying, "I told y'all.. First Round Pick by the Mudbugs!! Thank you for making my dreams become a reality."
I told y'all.. First Round Pick by the Shreveport Mudbugs Hockey !! Thank you for making my dreams become reality

#GoalieTre
#trewhitegoalieacademy

Posted by Tre'Davious White on Tuesday, July 21, 2020
Read More: Sports Stars from Shreveport