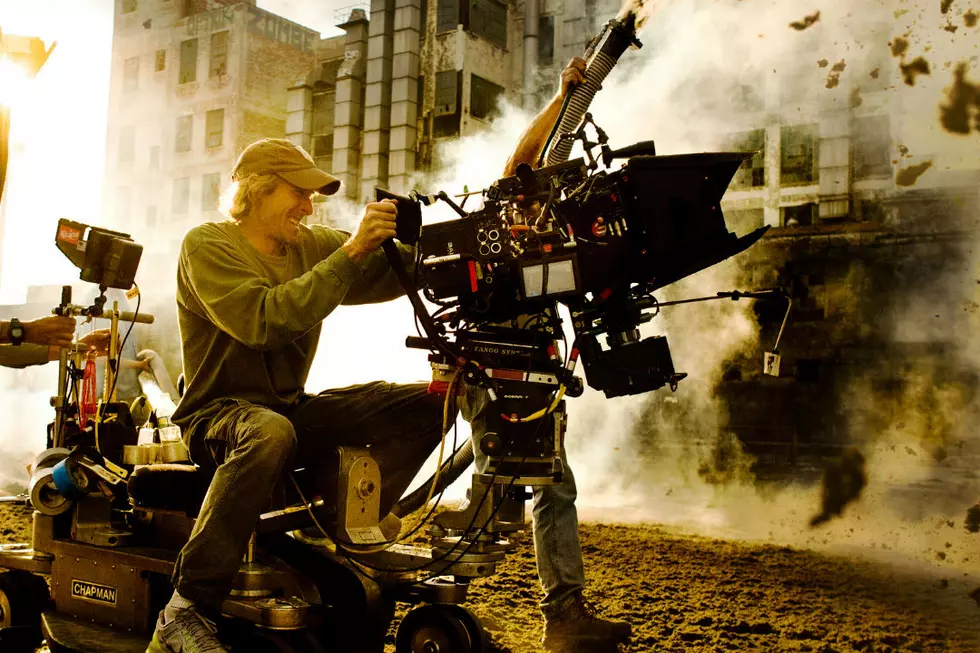 Michael Bay Posted a Farewell Letter to 'Transformers' and I'm Not Crying, There's Just Some Grease in My Eye
Paramount
Word has gone around that The Last Knight will be the last Transformers movie for Michael Bay, and for a director this enamored with his franchise, it's gotta be a little bittersweet. Today, Bay posted an open letter to his crew, his writers' room, and his fans to say goodbye and to tell us all how much he loves this series and how much he hopes we do too.
Bay published the letter on his website, where he lists the huge amount of people involved in writing the final Transformers movie, and how much fun he had working on it.
Here's an excerpt from the letter:
I've been living in this franchise for over 10 years now. For Transformers: The Last Knight, we put together a writers' room designed to greatly expand our mythology, integrating our films in a whole new way. Every movie will interlink … I can safely say that there's never been a Transformers film with the huge visual scope and expansive mythology as this movie, The Last Knight…

It's bittersweet for me. With every Transformers film, I've said it would be my last. I see the 120 million fans around the world who see these movies, the huge theme park lines to the ride and the amazing Make-A-Wish kids who visit my sets, and it somehow keeps drawing me back. I love doing these movies. This film was especially fun to shoot. But, this time might really be it. So I'm blowing this one out.
The last few Transformers movies haven't been great and critics haven't been exactly kind, but we can all be happy for Michael that he's had such a good time!
Transformers: The Last Knight rolls into theaters June 23.