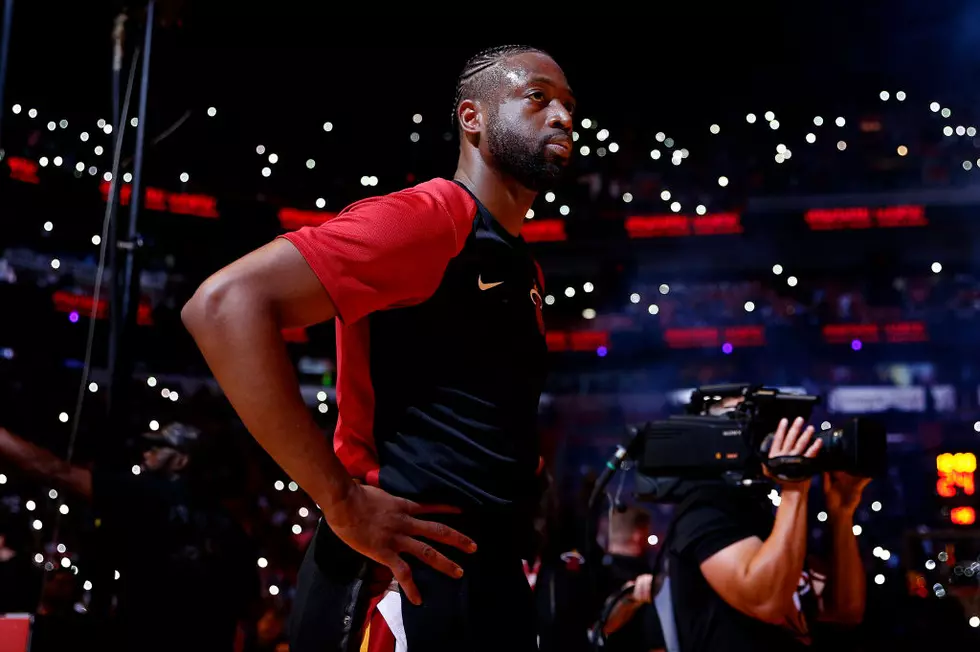 Miami Heat's Dwyane Wade Emotional Tribute Video
(Photo by Michael Reaves/Getty Images)
Dwyane Wade is set to retire at the end of this NBA season, Tuesday is his final home game (barring the team making the playoffs-two games remaining and they're one game out of the playoff picture).
He's been a player that's transcended the game, all season long he's been swapping jerseys with opposing players as a sign of mutual respect. In this recent commercial, he's seen swapping more than just a jersey but a piece of people he's had such a profound impact on during his time playing the game of basketball.
I'm one of those old school New York Knicks fans and there isn't a team I dislike more in the NBA more than the Miami Heat but I've always respected the hell out of Dwyane Wade as a player and as a person.
And yes, I did tear up watching this and if you didn't I question if your tear ducts are working properly or not.
Here are some of Dwade's career achievements:
Three-time NBA Champion (2006, 2012, 2013)
Five NBA Finals appearances
2006 Finals MVP
Thirteen-time NBA All-Star
Two-time NBA Scoring Leader (2009, 2010)
Eight-time All NBA-First team: 2009, 2010. Second Team: 2005, 2006, 2011. Third Team: 2007, 2012, 2013
Three-time All NBA Defensive Second Team (2005, 2009, 2010)
The only player 6'4" and under with 700 career blocks
 #10 All-Time NBA Playoff Scoring
20,221 career points with the Miami Heat