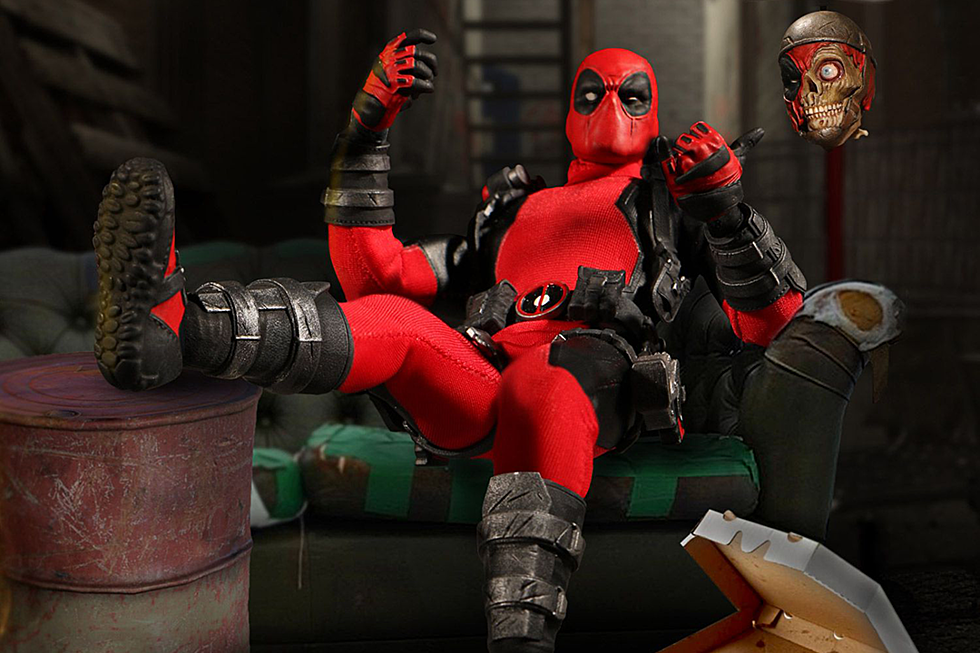 One:12 Collective's Deadpool Breaks Through The Fourth Wall
Mezco
Deadpool is a character with one of the most passionate fanbases, and merchandise section of your local comic shop tells us anything, they're a fanbase that loves their Wade Wilson paraphernalia. When it comes to Deadpool toys, figure and statues, there is a wealth of choice but Mezco's put together one of the most detailed Deadpool sculpts you're ever likely to see for its One:12 Collective, and it's available for pre-order right now.
As the manufactuer's name implies, the Deadpool figure is scaled at 1:12 compared to life-size, standing at over 6" tall, and has over 30 points of articulation. The figure features two interchangeable heads, plus six interchangeable hands, depending one what kind of weapon you want your Deadpool to wield on any particular day.
The figure comes with a range of accessories, including guns, swords and grenades, as well as a limited-edition Mezco-exclusive Headpool, the Deadpool from the Marvel Zombies universe that --- again, as the name implies --- is a severed head. The figure was crafted with the accessories in mind, so the katana sheathes actually do hold the katanas, and the same goes for Deadpool's gun holsters and grenade pouches.
The attention to detail on One:12 Collective's figures is always impressive, but on this Deadpool sculpt it really stands out. The vibrant reds of the figure are especially nice, and reinforce the Looney Tunes vibe of the character; appropriately enough for Deadpool it looks like he's leapt right off the comics page.
You can check out the full product specs and pre-order your statue from Mezco's website.