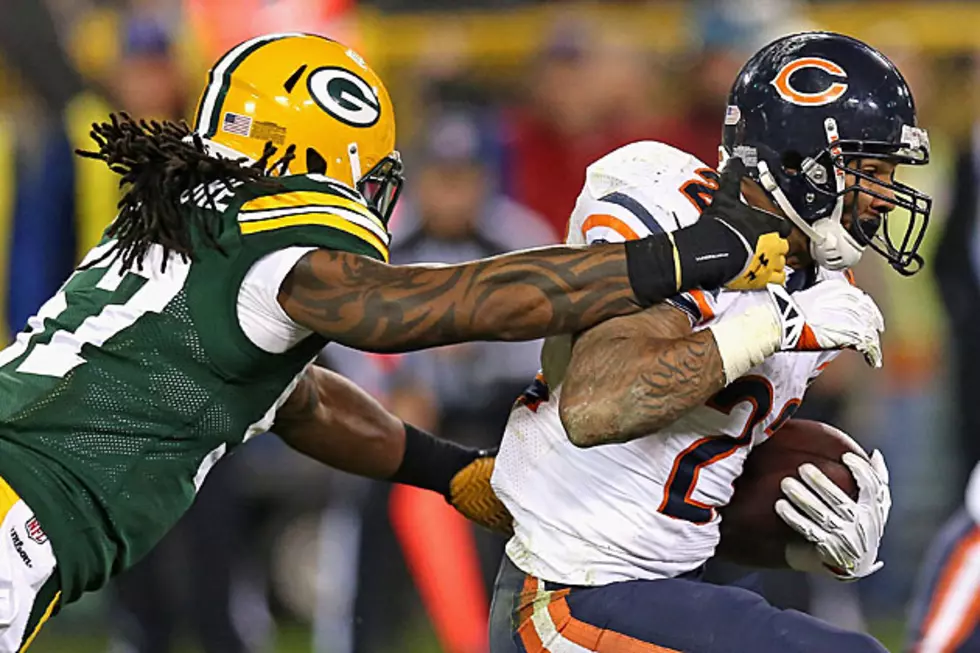 Man Arrested for Tasering Wife After He Wins Ridiculous Bet Over Packers-Bears Game
Getty Images
Aaron Rodgers isn't the only one who got hurt during the Green Bay Packers loss to the rival Chicago Bears this past Monday.
A Mayville, Wisconsin man who roots for the Bears got to taser his Packers fan wife after they made a bet over who would win Monday's game.
John Grant wound up using the stun gun on his wife three times – twice on her rear end and once on her thigh -- by the time cops showed up to the bar where they were.
The wife even captured the moment on her cell phone and shared the video with officers. Since it was an agreed-upon wager, Grant was arrested and charged only with illegal use of an electric weapon.
If convicted, Grant could be fined as much as $10,000 and be sentenced up to six years in prison.
Perhaps his better half will get her revenge when the Bears and Packers meet again on December 29.