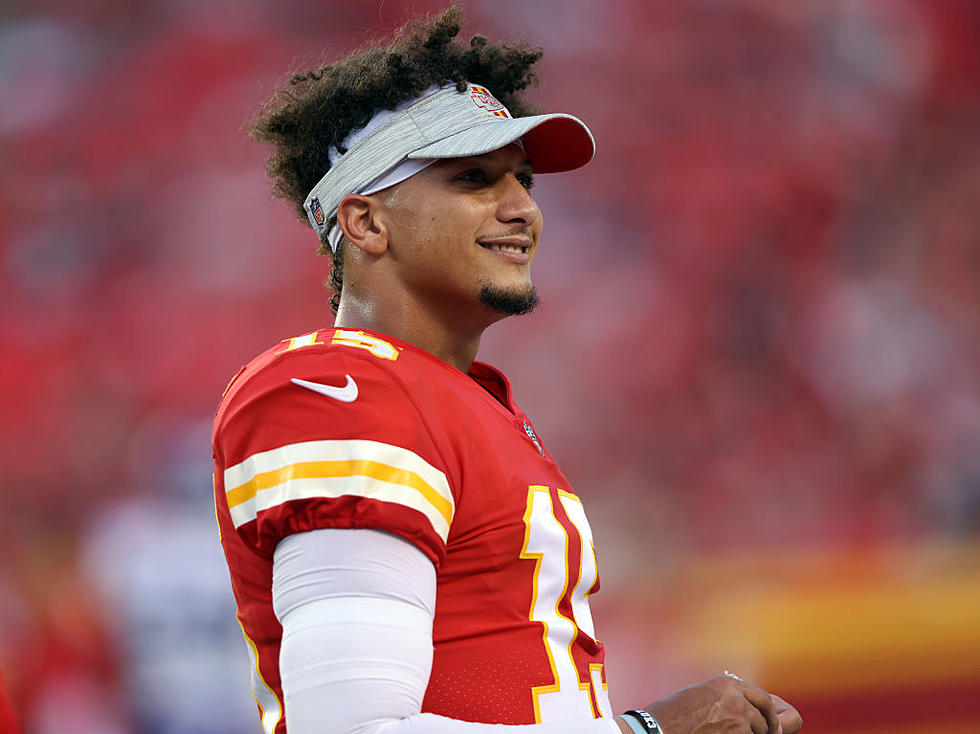 Lubbock Needs a Patrick Mahomes Whataburger Franchise Immediately
Getty Images
It was announced a couple of years ago that Patrick Mahomes had bought into the Whataburger brand and would be opening stores in the Kansas City area. That dream is now a reality as the first Mahomes-owned Whataburger has opened in the state of Kansas.
Mahomes truly is a hero.
On the Whataburger's opening, Mahomes said in a statement: "As part of KMO Burger, I am excited our team is opening our first location in Kansas City. It's great to bring a gift from my first home to my second home."
Speaking of second homes, Lubbock needs one of these franchises stat because it sounds pretty sweet with self-order kiosks, a custom mural, a Mahomes Chiefs jersey and a plaque. There's no way Mahomes and KMO Burger won't be bringing about 30 more Whataburger locations to the Kansas City area.
Can you imagine the number of selfies in Lubbock with a Mahomes Whataburger mural? You can also hang a Texas Tech jersey and a Kansas City one. Mahomes and KMO are certainly ambitious with plans for around 30 Whataburger shops. What's one more?
The opening today was said to be so busy that a police presence was required to direct traffic. It would have been even crazier if Mahomes was on hand to take part in the opening celebration, but he was in Hawaii at a charity golf event this weekend. If I were him I would have stuck around for a day or two.
The Whataburger-Mahomes love affair obviously started when he was a kid, but he's made his affections known since long before there were any business implications. During his first season as the starter in Kansas City, before winning a Super Bowl and becoming MVP. Before all of the endorsements started to roll in.
Mahomes was asked what his favorite ketchup was, which was a big story in 2018, and he responded with: "I have Hunts and I do Heinz, but my favorite has to be waterbuger. (Whataburger but Texan) Texas people would know that."
And now, thanks to Patrick Mahomes, Kansas people also know the glory that is Whataburger ketchup.
39 Stunning Photos of Patrick Mahomes' Kansas City Castle
Patrick Mahomes lives in Kansas City, Missouri, but could be in Kansas City, Kansas by crossing the street.
Patrick Mahomes Signature Adidas Merch Line
With a brand new logo comes a brand merch line for Patrick Mahomes. Mahomes has had a logo and line of merch for several seasons now, but now that Adidas is involved it's a whole new ballgame. Here's a small preview of what Mahomes' newest merch looks like. You can head to the Adidas website for prices and can purchase the merch starting on August 23rd.
29 (Mostly) Great Reviews Of Jones AT&T Stadium
Most everyone loves Jones AT&T Stadium, the home of Texas Tech football, but there seems to be a recurring theme with the fans. I love the Texas Tech fans, people from Oklahoma do not.