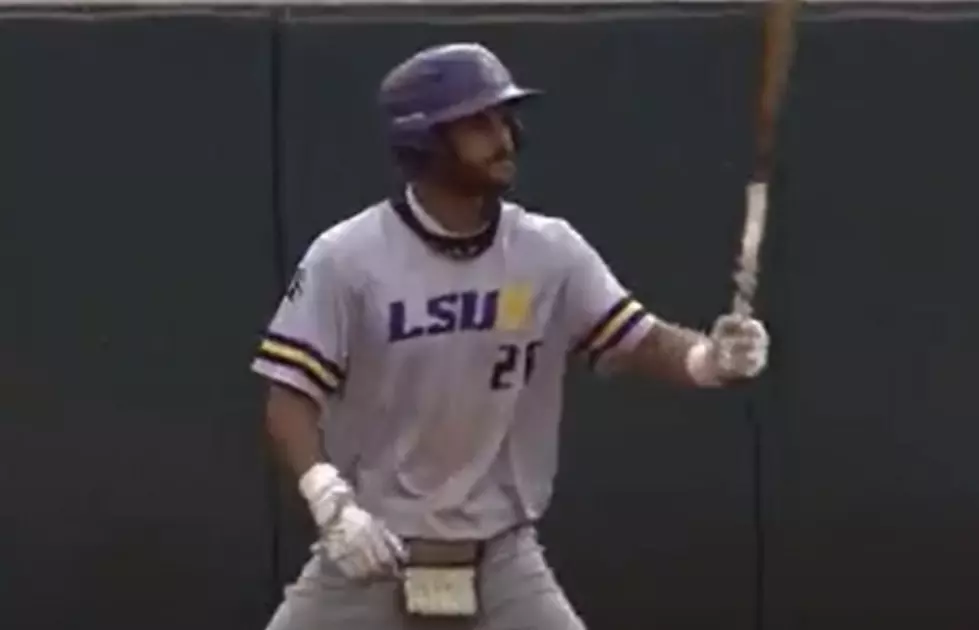 LSU-Shreveport Baseball Headed To NAIA World Series
Carlos Piñeyro via Youtube.com
For only the fifth time in school history, and second year in a row, the LSU-Shreveport Pilots are on their way to the NAIA World Series. The way they earned it this year is pretty special.
The Plots lost their opening game in the NAIA Tournament on Monday, falling to Loyola University 7-4 at Pilot Field. That put the host team into the "losers bracket", which meant they were into single-elimination territory, and positioned them to potentially have to beat a team twice to win the Opening Round.
On Tuesday, they beat USA-Oklahoma 10-2, which set up a potential double-header day on Wednesday.
Thursday's first game was against Lyon College, which LSUS won 14-6. Which then brought on a rematch against Loyola University, who beat them to open the tournament. It also created a scenario where LSUS was going to have to beat Loyola twice. On Thursday, they beat Loyola 16-2 to set up a chance to win the bracket and head to the NAIA World Series.
Thursday's finale started rough for LSUS, as Loyola jumped out to a 2-0 lead in the first, and extended it to 4-0 in the top of the second inning.
The Pilots got 2 runs in the bottom of the second to cut the lead to 4-2. That would be the last of the scoring until the fourth inning, where the Pilots would tie the game at 4-4.
Loyola jumped back into the lead in the top of the 5th, 5-4, before LSUS evened it at 5-5 in the bottom of the 6th.
LSUS would take their first lead in the bottom of the seventh, when they pushed two runs across the plate for a 7-5 lead. Loyola would come back to tie the game at 7-7 in the top of the 8th, for the final scoring before extra innings.
The 9 innings of regular play ended 7-7, sending the game into extra innings.
It only took one extra frame though. After the Pilots saw their first two batters retired, Julian Flores was hit by a pitch, putting him on first base. That brought up pinch hitter Jaylin Turner. On the second pitch of the at-bat, Turner blasted the ball over the right field fence for a walk-off two-run home run that sent the Pilots to the NAIA World Series.
The Pilots will now be heading to Lewiston, Idaho for the NAIA World Series, where they will take on Bellevue University. First game for the Pilots will be May 27th, at 1:30pm.
Players Born In The Shreveport Area Picked In The NFL Draft
These players were born in the Shreveport area, but did not necessarily play high school or college football in the area. This also doesn't include players born in another area, who moved to Shreveport later in life (Dak Prescott, Trent Taylor)
20 Lowest Paying Jobs In Shreveport