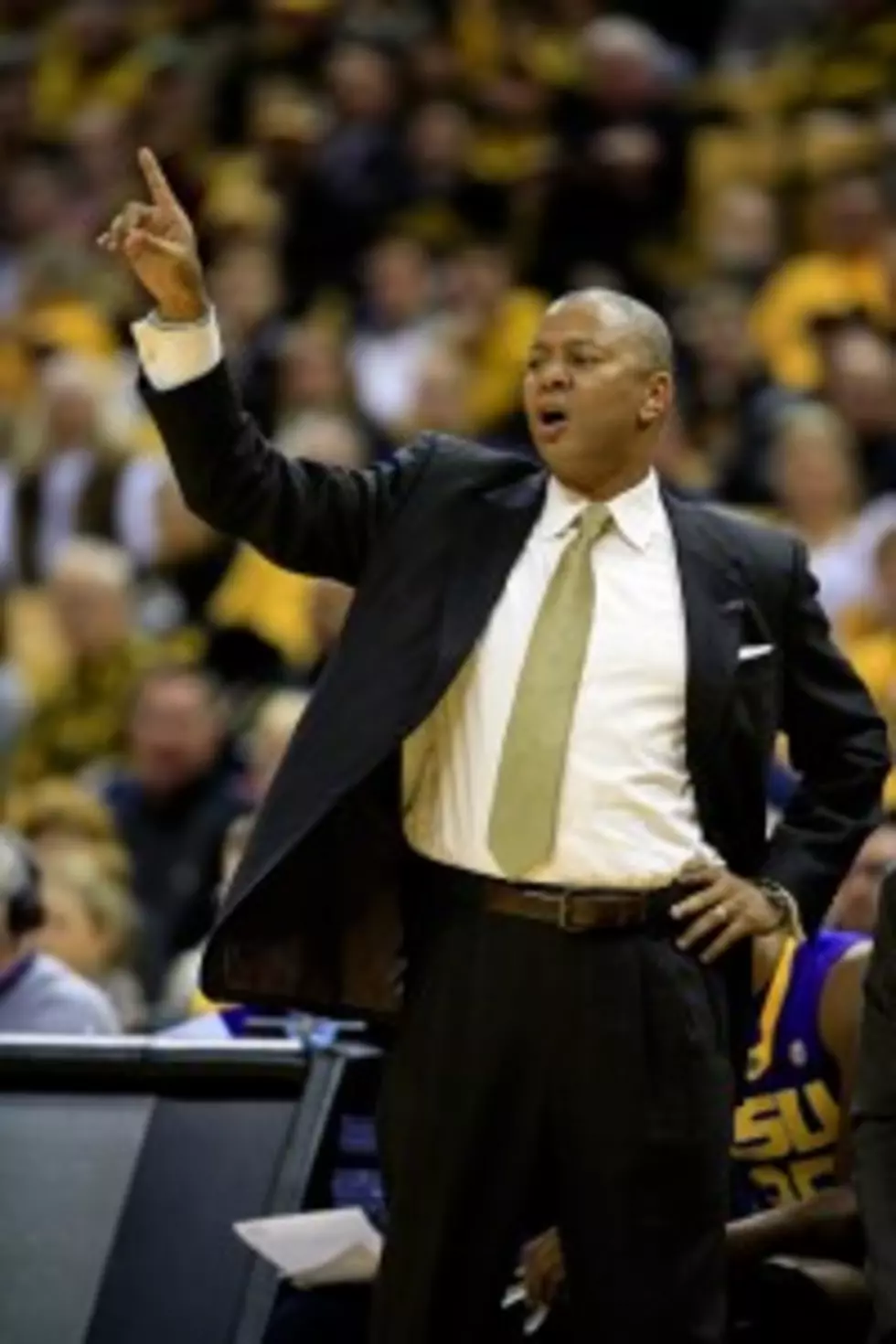 LSU Blows it at Home Against Texas A&M, Lose 67-64
Getty Images
Texas A&M hadn't won in Baton Rouge in 41 years and had never won in the Pete Maravich Center before Saturday. That all changed when LSU blew a late lead down the stretch against the Aggies.
Texas A&M took an early 9-2 lead, but after an 8-0 LSU run, the Tigers kept the lead for almost the entire ball game before giving it up with just 22 seconds left.
The Tigers only hit 1 of 13 shots down the stretch.  Josh Gray turned the ball over with about 10 seconds left while attempting to drive down the lane for a game winning shot. LSU then had to foul and Keith Hornsby missed a desperate three point attempt to tie it at the buzzer.
It's a signature win for the Aggies early in this SEC schedule, and it's another puzzling loss for LSU who has some big wins this year over West Virginia and Georgia as well as some curious losses to Missouri and Texas A&M.
Jordan Mickey was special defensively for LSU totaling seven blocks and adding 17 points to lead the Tigers.  Jarell Martin lead LSU with eight rebounds and Josh Gray paced the Tigers with five assissts.
LSU was outshot by the Aggies.  TAMU was 27 of 65 (.415) on field goals and 9 of 11 from the charity stripe. LSU shot 25 of 64 (.391) from the floor and 7 of 11 from the free throw line.  The Tigers were also edged out on the boards 39 to 37.  LSU made 7 of 23 three point attempts for a measly 30%, the Aggies were four of 10 from outside the arc.
LSU is now 2-2 in SEC play and have a tough matchup coming on Tuesday at Florida.