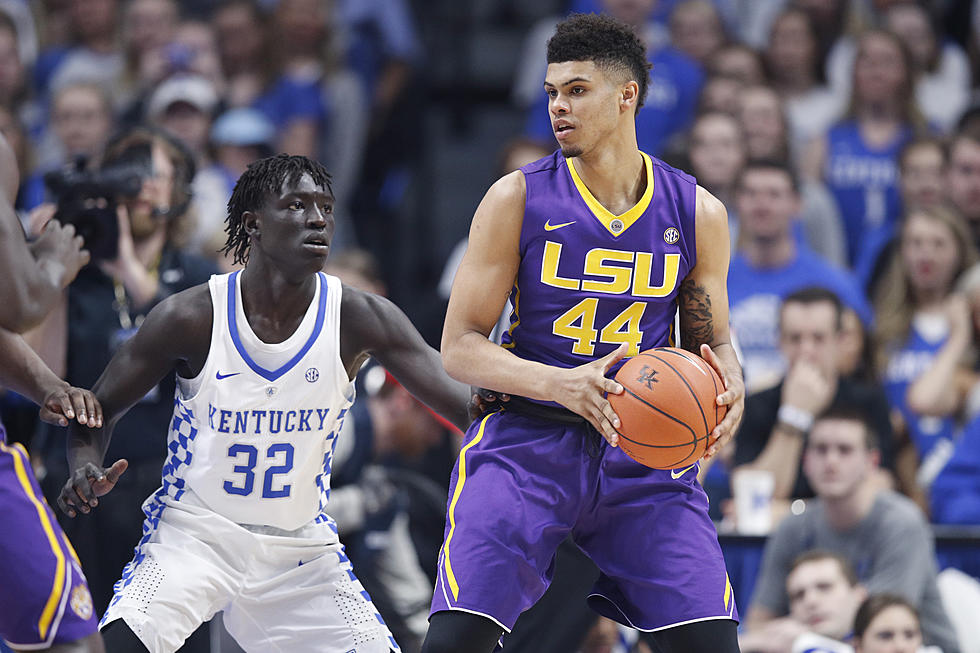 LSU Basketball Star Murdered In Baton Rouge This Morning
Photo by Joe Robbins/Getty Images
Baton Rouge Police say LSU Junior Forward Wayde Sims was shot to death early this morning in Baton Rouge. The 20-year-old was shot near the campus of Southern University. Police are investigating his death as a homicide.
Authorities say the shooting took place just after midnight on Harding Blvd in Baton Rouge, near Mumford Stadium, which is the football home for Southern University.
Police say Sims was shot at the scene, and was rushed to a nearby hospital, where he died.
Sims started 15 games for the LSU Tigers over the last two seasons. If he wasn't in the starting lineup, Sims was usually the first players off the bench, commonly referred to in basketball as the "6th Man". While at LSU, Sims averaged 6 points per game while averaging 100 rebounds a season.
His father, Wayne Sims, also played basketball for LSU.
While playing high school basketball at University Laboratory in Baton Rouge, Wayde Sims became a 3 star recruit, and was honored with Louisiana's Gatorade Player of the Year for the 2014-2015 season.