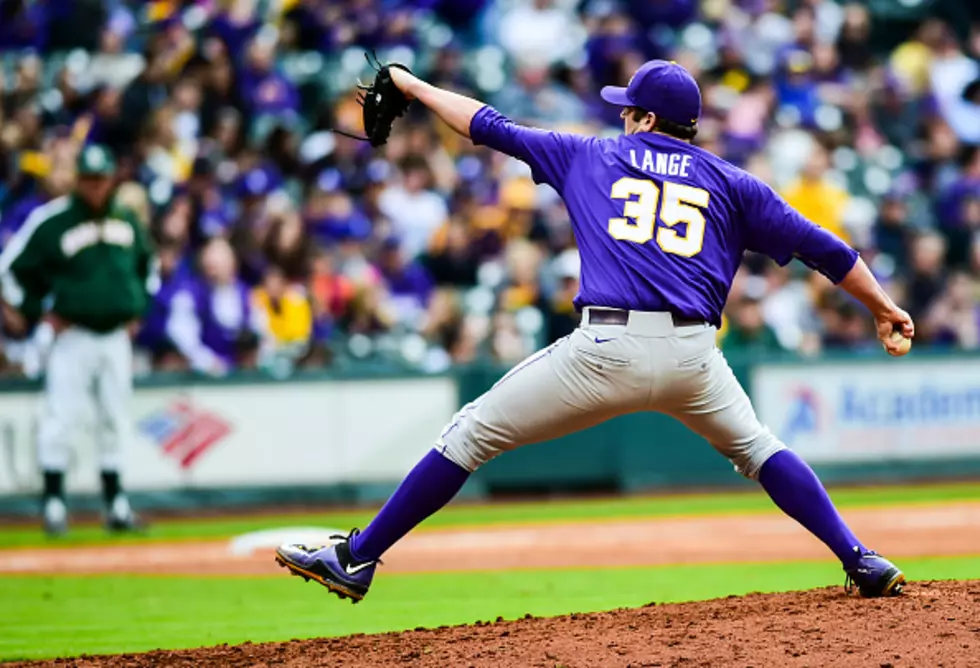 LSU Baseball Falls To The Top Team In The Country
(Photo by Ken Murray/Icon Sportswire/Corbis via Getty Images)
Well, I guess the rankings were right.
The #1 and #2 teams in the country met in Houston last night, and the game went the way you would expect based on those numbers. But the team did have some moments to grow from, hopefully something they'll be able to look back on later this season.
Here's more on the game from the Louisiana Radio Network:
"The LSU baseball team's first game in Houston did not go as planned as the Tigers lost to top ranked TCU 9-6. LSU jumped out to a 4-1 lead in the first inning as Jake Slaughter drove in two of those runs with a two run single. But TCU came back with five runs in the 2nd inning. Tigers starting pitcher Alex Lange gave up six runs and failed to get past the 2nd inning. LSU plays again today against Baylor at 4 PM."