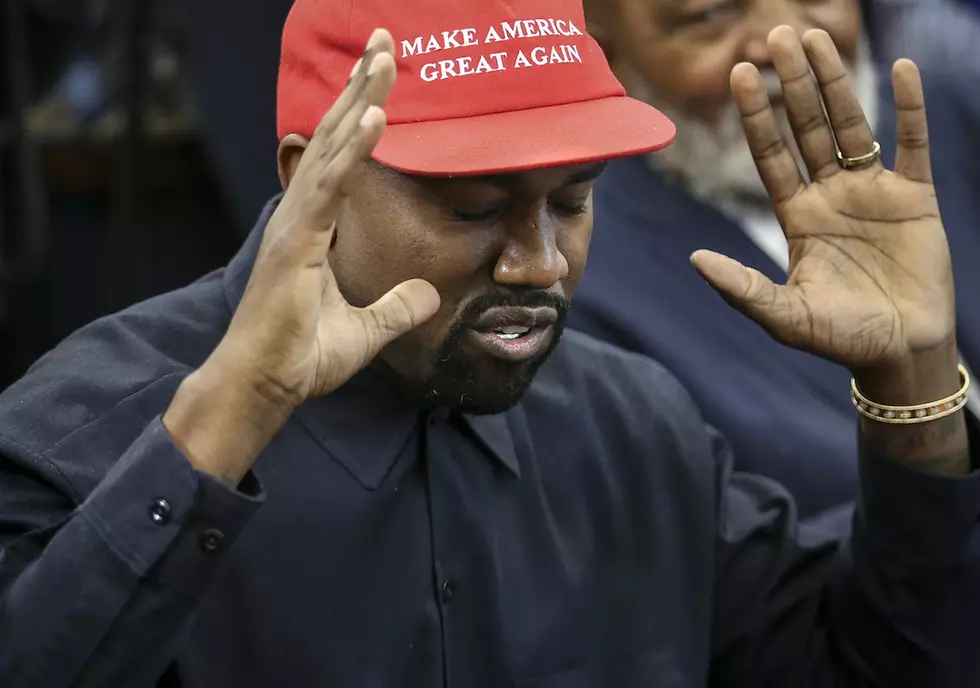 Louisiana Voters Find Kanye West On Ballot As Early Voting Starts
Oliver Contreras, Getty Images
Enter your number to get our free mobile app
Rapper Kanye West made waves earlier this year as he declared his intent to run for President of the United States. Not many people took him seriously, but perhaps they should have. Because he has now managed to make his way onto ballots across the US, and as Louisiana voters are learning today, that includes the Pelican State.
You ahead and see for yourself on the GeauxVote website or app, he's there. Which means he will be collecting votes here in Louisiana. Possibly as many, if not more, as the other well-known third party option in the state, Jo Jorgensen on the Libertarian ticket.
Of course, it's highly unlikely that Kanye West wins anything. He will for sure not win the Electoral College, he won't win the Popular Vote, and he probably won't even carry a state in the race. So what can he do in this race? Hurt another candidate.
So then the question becomes who does Kanye hurt the most in this election? Joe Biden, or President Donald Trump? At this point, I'm not sure anyone has a clear picture of that. All we know for sure is that if you wanted some flair for a "protest vote", Kanye has provided that for Louisiana voters.
Read More: Top 7 Scary Movies Made In Shreveport & Bossier