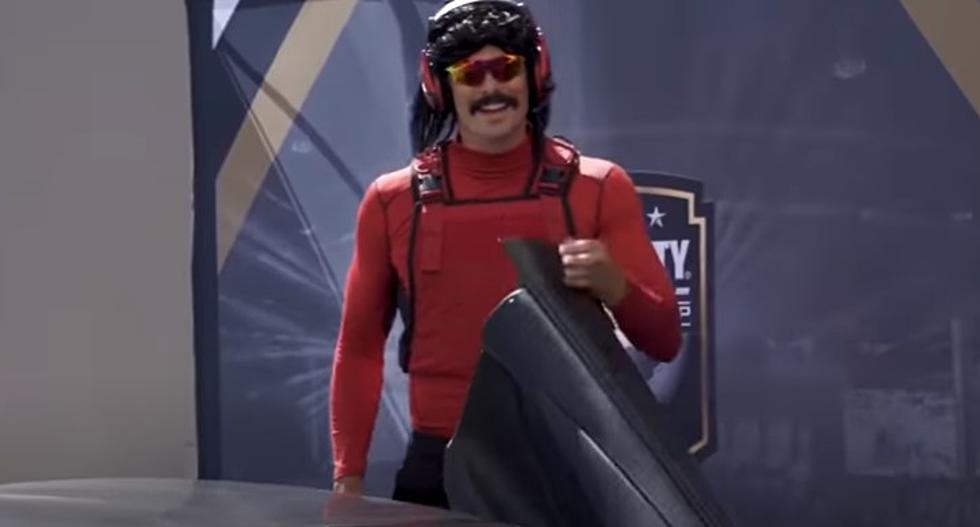 Lawyer Reacts To Dr. Disrespect's Return To Streaming
DrDisRespect via YouTube.com
Ever since the ban came down, shocking the online gaming community, we've been following the saga of Dr. Disrespect's Twitch ban. Even though it's been one of the hottest topics online this year, Twitch has still yet to provide a reason for the ban.
Now even though Twitch, and for the most part Dr. Disrespect, haven't spoken about the reasons behind the ban, or how it happened, others have. One of the biggest issues surrounding this confusing scenario has been the fuel added to the drama from speculation posted by clout-chasing online "journalists". Some of them had posted that the reason for the ban was severe, and even hinted that it might be criminal. But lawyers have had a different view of that.
The folks at Hoeg Law have an online series called Virtual Legality, and they've given this whole Dr. Disrespect saga some serious time. They've covered a lot of the aspects of this situation, from why the ban may have happened, to why certain journalists have made the assertions they have, to why there's been so much silence from Twitch and Dr. Disrespect. You can see all of those videos here.
But last week, Dr. Disrespect made his return to streaming. Off from the Twitch platform, and into the world of live Youtube streaming. This dismissed a lot of the claims made by clout-chasers like streamer ShannonZKiller who Tweeted out that "Doc is indeed done, and not just on Twitch. I know why and cannot say. But this is serious". Yet, Dr. Disrespect's existence on YouTube blows that away.
But Hoeg Law is back to break down all of the big points that you might have missed in this story, even if you've been following along since the start. The irresponsible journalism before, the terrible journalism in response to his return, and why this return to streaming validates a lot of the beliefs they've shared in the past.
Dr. Disrespect is back, and it appears he's ready to be here for a long time. But not just Doc, his sponsors are back too. Mt. Dew was ready for his first stream, Turtle Beach was there, all of his sponsors were still on board. Which means that the cause of the Twitch ban wasn't enough to push them away.
Now we just have to wait and see if we ever get to find out why Twitch made their decision.
Read More: Best Comic Characters from Louisiana