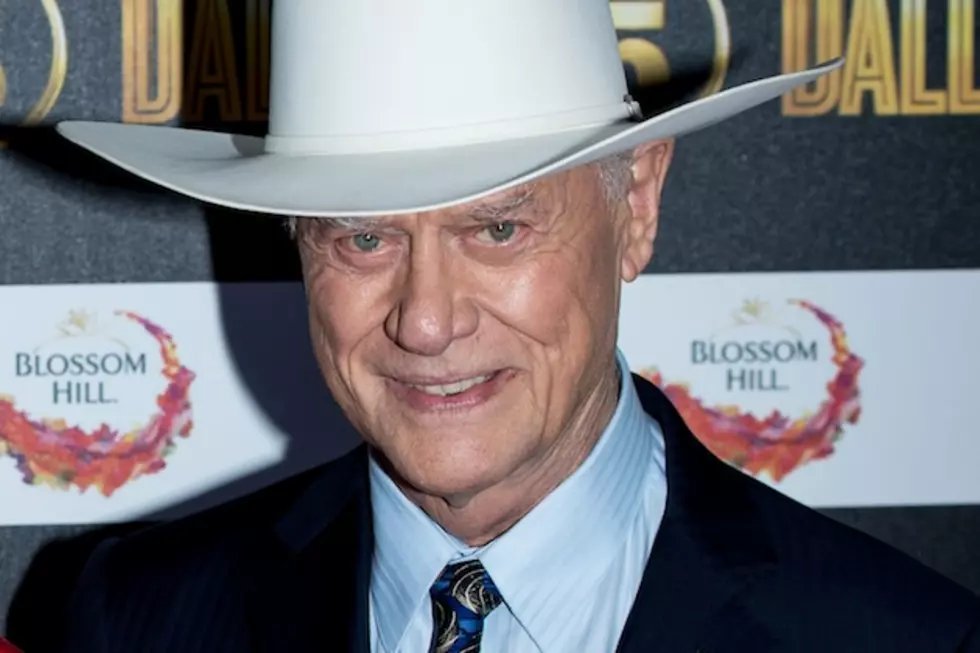 Larry Hagman, aka 'Dallas" J.R. Ewing, Passed Away at 81
Ian Gavan/Getty Images
One of television's longest working actors and most memorable villains has died.
Larry Hagman, best known for playing the conniving J.R. Ewing on the original and revival of the primetime drama 'Dallas,' passed away on Friday at a Dallas hospital. He was 81, according to the Associated Press.
Hagman, a native of Fort Worth, Texas, got his started in the theater thanks in part to his mother Mary Martin who had a successful Broadway career as the lead in 'Peter Pan.' He moved to television in the early 1960's and became a star as astronaut Tony Nelson on the popular NBC sitcom 'I Dream of Jeanne' with actress Barbara Eden.
His move to drama in the 1970's made him a television icon as the nefarious oil tycoon J.R. Ewing on the long-running CBS series 'Dallas.' Fans were so enthralled with the character and the tension between the members of the Ewing family that the famous "Who shot J.R.?" episode became one of the most watched shows of all time.
He picked up the character right where the previous series left off on TNT's revival of the long-running drama. The network has not announced how they plan to address the character's absence out of respect for the family.
Hagman's family released a statement on the actor's official website. They said that despite his serious and debilitating illness, he was still doing what he loved: playing one of the world's most famous bad guys.
Larry was back in his beloved Dallas re-enacting the iconic role he loved most. Larry's family and close friends had joined him in Dallas for the Thanksgiving holiday. When he passed, he was surrounded by loved ones. It was a peaceful passing, just as he had wished for."