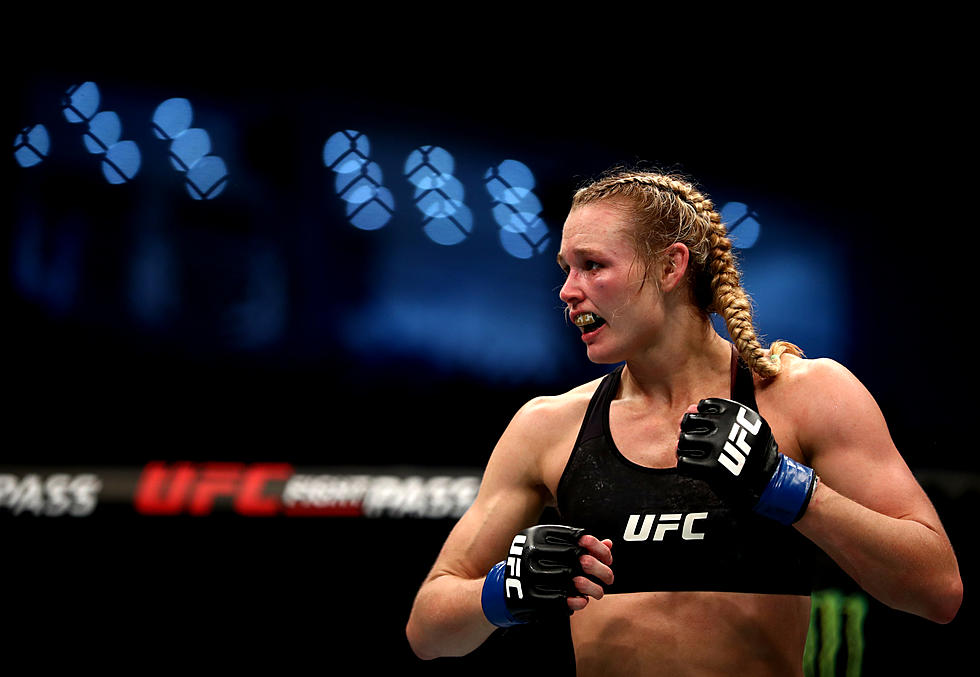 Joe Rogan & Social Media Blow Up After Andrea Lee UFC 247 Fight
Getty Images / Francois Nel / Staff
Ark-La-Tex Mixed Martial Arts legend Andrea "KGB" Lee took on Lauren Murphy at tonight's UFC 247 event in Houston. The fight went the distance, and came down to a judge's ruling.
Lee seemed like she edged Murphy in the fight, but the judges didn't see it that way. They gave the decision to Murphy, with one judge giving it to Lee 29-28, but the other two judges calling it for Murphy 29-28, and 30-27. That didn't sit well with fans online.
The folks on social media weren't the only ones who thought Lee was robbed in the fight. UFC commentator and podcaster Joe Rogan came down on the judges while the fight was still going on:
Rogan then stopped Lee to talk to her about the judges' decision after the fight. It wasn't a broadcast conversation, so we had to wait to find out what he said. Lee released a statement tonight, according to wmmarankings.com, that filled in what Rogan told her:
"Didn't get the win tonight, but I put on one hell of a performance and Joe Rogan told me he thought I won among many others, but hey that's what happens when it's left in the judges hands. She got a take down at the end of every round and we know take downs score high in the eyes of the judges, doesn't matter if they don't do much with it or if you get back up quickly, it scores."
No matter what the judges say (even though it will reflect on her official record), anyone besides those two judges who watched the fight knows Lee won.