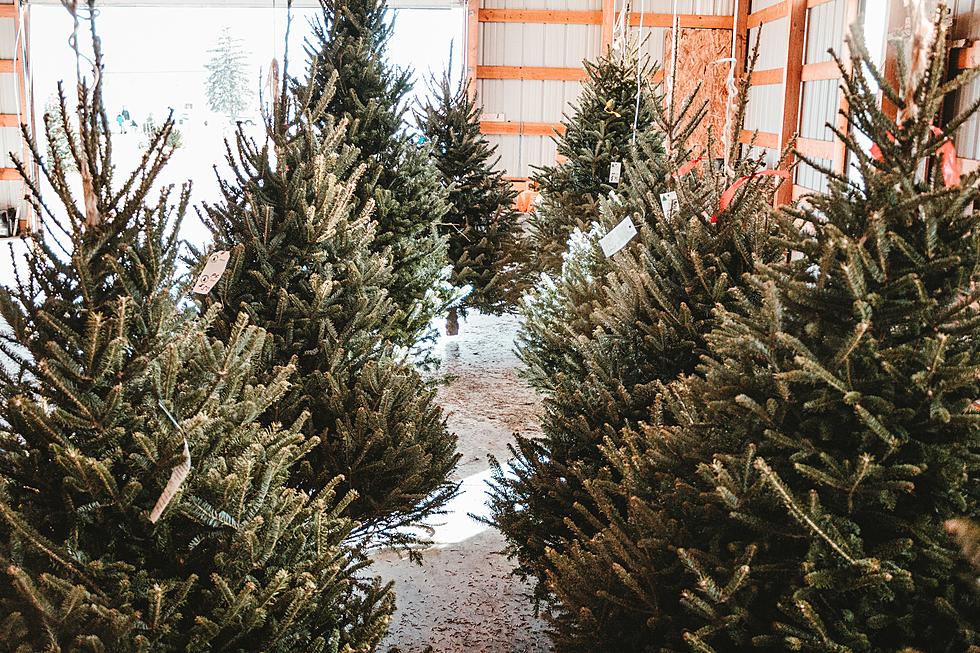 Simple Hack Makes Louisiana Live Christmas Trees Last Longer
Sean Foster via Unsplash.com
Thanksgiving is about a week away and Louisiana kitchens and households are already buzzing with activity. Naturally, the big meal on the fourth Thursday of November is grabbing a lot of attention from Tallulah to Tickfaw but in that undercurrent of turkey thawing and dressing making there are thoughts already in place about "The Tree".
Louisiana loves its Christmas Trees and while many families have opted for the convenience of an artificial tree there are some of us traditionalists who just can't enjoy the season without a live tree. We crave the allergy-inducing fragrance, the needles dropping all over the floor, and the increased fire danger. Nah, I'm just being cynical, live trees are nice but there are hazards.
One of the biggest issues with a live Christmas Tree is the fact that they get very dry and they droop. And yes, the fire hazard is very real with a live Christmas Tree. But there is a simple hack that you do the day you get your tree that professional tree growers and decorators swear by.
What Can I Do To Make My Live Christmas Tree Last Longer?
If you can boil water then you can add an extra week to maybe ten days to the "freshness" of your fresh-cut Christmas Tree. Here's what you do.
First, choose a vibrant and healthy tree that looks great to begin with. Check the needles and make sure they are firm and firmly attached. The branches should bend but not break. This is the kind of tree you're looking for.
Second, boil a pan of water. Just bring it to a boil and let it sit for five minutes. Now, add that hot water to your Christmas Tree's water pan. Insert the tree as usual and voila, you're done.
Why is Hot Water Good For Christmas Trees?
Experts in the Christmas Tree field, both literally and figuratively, say the hot water "melts" or softens the tree sap that has hardened at the base of the tree where it was cut. The warmth allows the sap to flow, clearing any blockages caused by hardened sap. This allows for better moisture distribution throughout the tree.
Of course, to keep your tree green and fresh for the entire holiday season you'll want to check the tree's water pan daily. No, you don't need to add hot or warm water to the pan every time but room-temperature water would certainly be better than adding cold water to the pan. Again, it helps with moisture distribution throughout the tree.
And is there anything more "Christmas" than enjoying the "tree" while watching one of these?
10 Old School Christmas Specials That Hit You in the Feels