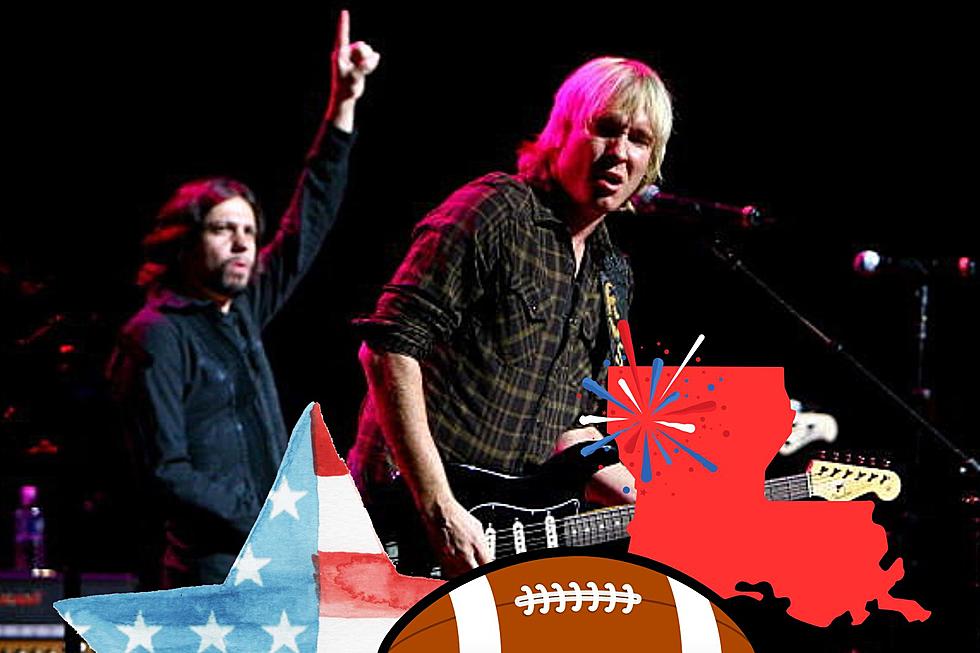 Shreveport Rocker Kicked Off the NFL Season With National Anthem
Canva/Scott Wintrow/Getty Images
Shreveport, LA's own Kenny Wayne Shepherd kicked off the 2023 NFL season with a stunning performance of the National Anthem!
Why is Kenny Wayne Shepherd famous?
Kenny Wayne Shepherd is a Caddo Magnet graduate from right here in Shreveport, LA who went on to become a Grammy-nominated, platinum-selling artist. He's toured with the Rolling Stones, Lynyrd Skynyrd, and even has an epic side project with Stephen Stills and Barry Goldberg called The Rides. 
Kenny has toured the world playing his guitar with the Kenny Wayne Shepherd band, has a beautiful family (he's married to Mel Gibson's daughter, Hannah), and has won numerous awards and accolades, including receiving a star on the NWLA Walk of Stars. Kenny is just the 32nd inductee since the Walk began in 1997, joining other local greats like Trace Adkins, David Toms, William "Bill" Joyce, Terry Bradshaw, James Burton, Dak Prescott, and more!
For all those reasons and more, that's why Shreveport's own Kenny Wayne Shepherd was given the honor and privilege of playing the National Anthem before the Indianapolis Colts & Jacksonville Jaguars game Sunday.
---
---
Interestingly enough, Kenny Wayne wasn't the only person at the Colts/Jaguars game with a tie to Shreveport. Doug Pederson, the former Calvary Baptist Head Coach, is now coaching the Jacksonville Jaguars. Maybe that's why the Jags beat the Colts 31-21? Hmmm...
Let's check out Kenny's performance of the National Anthem. IMO, he rocked it!
---
---
Read More: Famous Musicians from Shreveport
Read More: Biggest Box Office Movies Filmed in Shreveport
Read More: Sports Stars from Shreveport