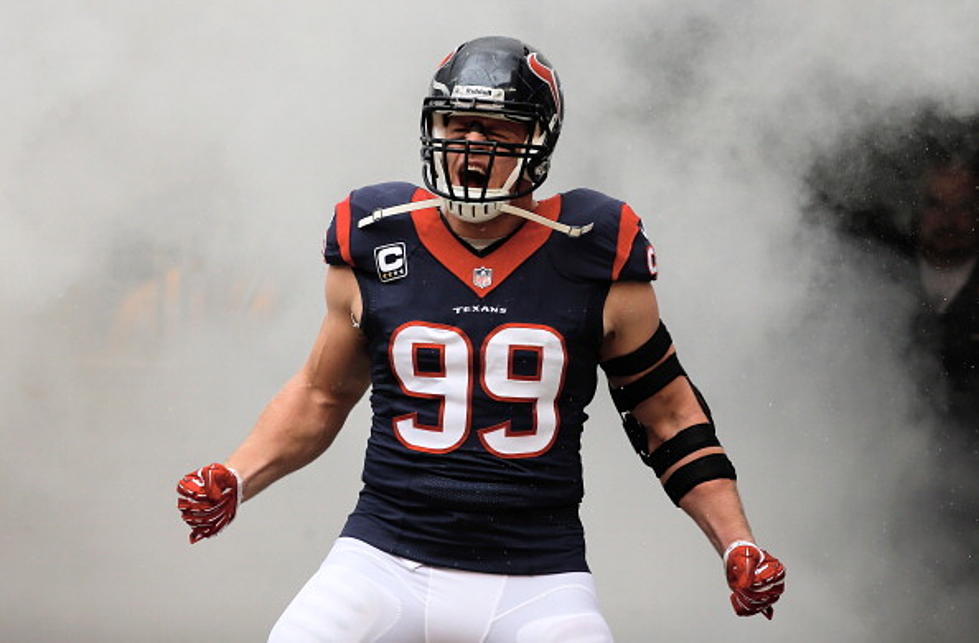 Houston Texans Radio Is Coming To Shreveport
Photo by Scott Halleran/Getty Images
The future of NFL Football in Shreveport is about to change...
1130 The Tiger, 1130AM KWKH, welcomes Houston Texans football to the Shreveport & Bossier area for the 2017 season!
You will be able to catch all the hard hitting action of the Houston Texans every weekend, and occasionally a Thursday and Monday night. Including stars like JJ Watt, DeAndre Hopkins, Lamar Miller, and Jadeveon Clowney!
There are a lot of people who are looking at the Texans as a potential Playoff team, and some who are even putting them into the Super Bowl conversation. In order for that to happen, they will likely have to see a big splash from rookie quarterback DeShaun Watson.
You'll get to hear all of that progress on 1130 The Tiger this season. So get ready football fans, because the future of NFL football in Shreveport just changed.