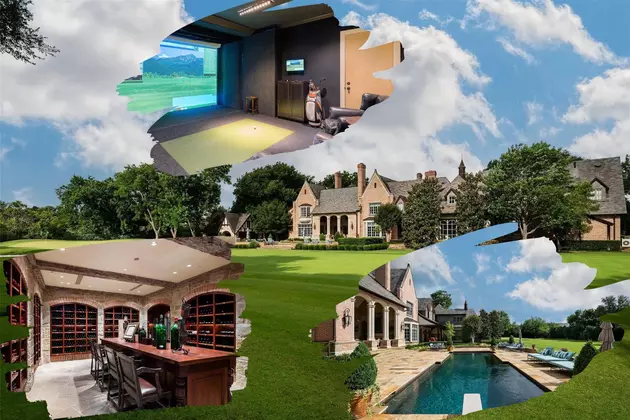 Here is How Much House $35 Million Will Get You in Dallas, Texas
ALLIE BETH ALLMAN with ALLIE BETH ALLMAN & ASSOCIATES via REALTOR
We Are All Dreaming About the Powerball Lottery Right?
The Powerball drawing on Saturday night didn't make a multimillionaire out of anyone so that means that the jackpot has now hit a new milestone. It's now worth more than $1 billion dollars which means that the lump sum one-time payout for that prize will be $497 million. What would you do with $497 million dollars?
If You Happen to Win the Powerball Lottery, We Have Your Home Picked Out for You.
$35 million will only put a small dent in what you will have in the bank so why not reach for the stars right? What if your new house, wait, can we call this mansion a house? Okay, what if your new living quarters had its very own golf course, well this mansion kind of does.
This House Has Room for Everyone in Your Crew.
The home includes 12 bedrooms, 8 full bathrooms, 4 half bathrooms, 6 living rooms, (Yes, I read that part in the description 3 times because it felt obsessive) a library fit for Belle, a massive wine cellar, three-game rooms, and it all fits in 17,102 square feet. The entire property sits on 4.66 acres.
If You Love Golf This House Was Built for You.
I love golf, truly it's one of my favorite pastimes, but this house was clearly built by a golf lover. This house has a 2-hole regulation golf course. The holes even have sand traps and water features. If the weather isn't great outside that is okay, this home has a golf simulator inside. Check this house out.
$35 Million Dollar Mansion in Dallas, Texas
It has 6 living rooms, 3 game rooms, and it's own 2 home golf course in Dallas, Texas.