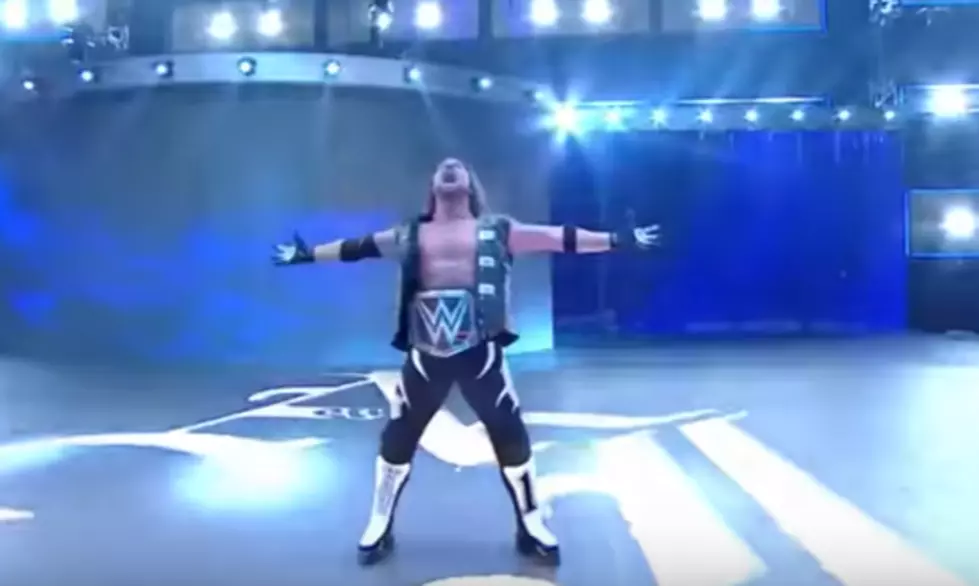 Here Are The AJ Styles 5 Best WWE Matches Of All Time
Austin 2.0 via Youtube.com
If you asked 100 wrestling fans to make a list of the Top 5 active pro wrestlers in the world, AJ Styles would land on 100 lists.
The guy has been a force around the world for over a decade, even though he's only been in the WWE world for the last few years. His ability in the ring, and on the mic have earned him praise from Japan to New York. He's been in the ring with names like Randy Orton, Chris Jericho, and John Cena over his short WWE career.
Now we get a chance to see AJ Styles, the current WWE Champion, live in Bossier City Monday night. Tickets are just $15, and for a chance to see a living legend like AJ Styles perform in your own backyard, it's totally worth it.
Styels has already put together some legendary matches for WWE, including a historic match at this year's Royal Rumble. Here are five matches to show you a little about what AJ Styles is all about.
#5 - AJ Styles vs. John Cena - Royal Rumble 2017
#4 - AJ Styles vs. Chris Jericho - Wrestlemania 32
#3 - AJ Styles vs. Finn Balor - TLC 2017
#2 - AJ Styles vs. Dean Ambrose - TLC 2016
#1 - Any AJ Styles vs. John Cena pay-per-view match (but we'll focus on their SummerSlam 2016 match)