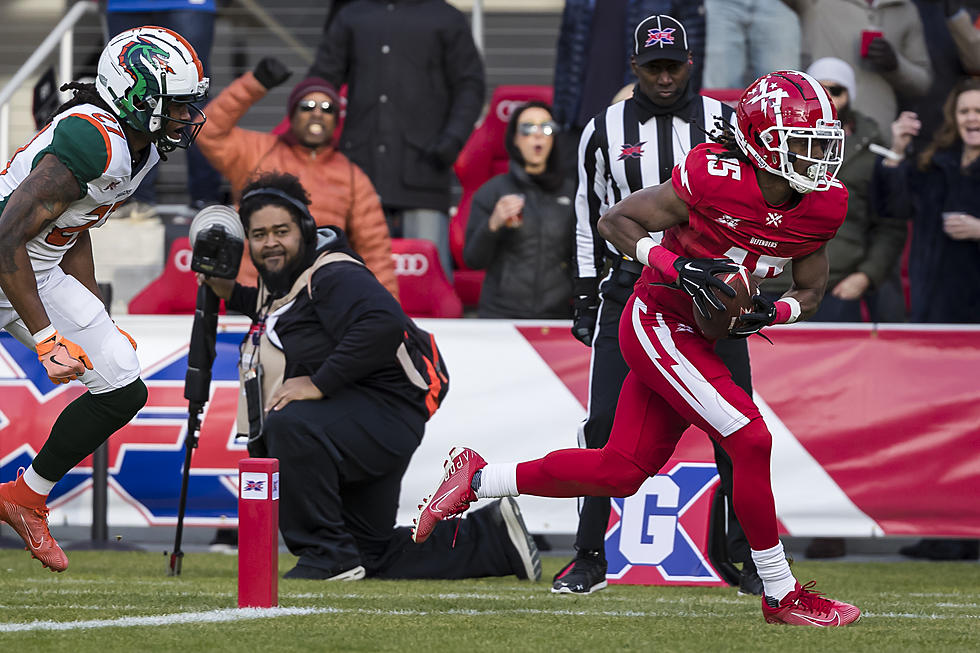 Here are my Thoughts About the XFL After Week One
Photo by Scott Taetsch/Getty Images
One weekend down and football has officially continued past February.
The reincarnation of the XFL took place this weekend, and right off the bat, the league did a wonderful job of separating itself from the original XFL. The XFL of old focused much more on gimmicks, with a pro wrestling feel, and not enough focus on the actual game. This reincarnation says it's "For the Love of the Game", and you can feel that watching the games.
You can feel the love, and your own love for the sport will grow while watching the XFL.
The football itself is better than I expected. You're talking about eight teams with a roster full of guys that simply couldn't make it in the NFL. Naturally, you'll notice a skill-gap occasionally throughout the games, but I was beyond impressed with how good the football was overall.
The reason this XFL will work, though, is the viewing experience. I believe that right now, with four games under their belt, that the XFL presents the absolute best broadcast of a football game. The players and coaches are all mic'd up, and often throughout the broadcast, the announcers will back out and let you listen to the coach calling in the plays, or the quarterback running the huddle. That is just such a neat feature.
My favorite broadcast innovation, however, comes from the transparency with the referees. During any flag or controversial/reviewable play, the announces back out and you watch as a replay official in a booth meticulously watched the play in question, and has a real-time conversation with the ref on the field. It really is one of the coolest things I've ever seen.
The bottom line? This XFL is the real deal, and should be around for the long haul. Now how about we work on getting Shreveport a team?