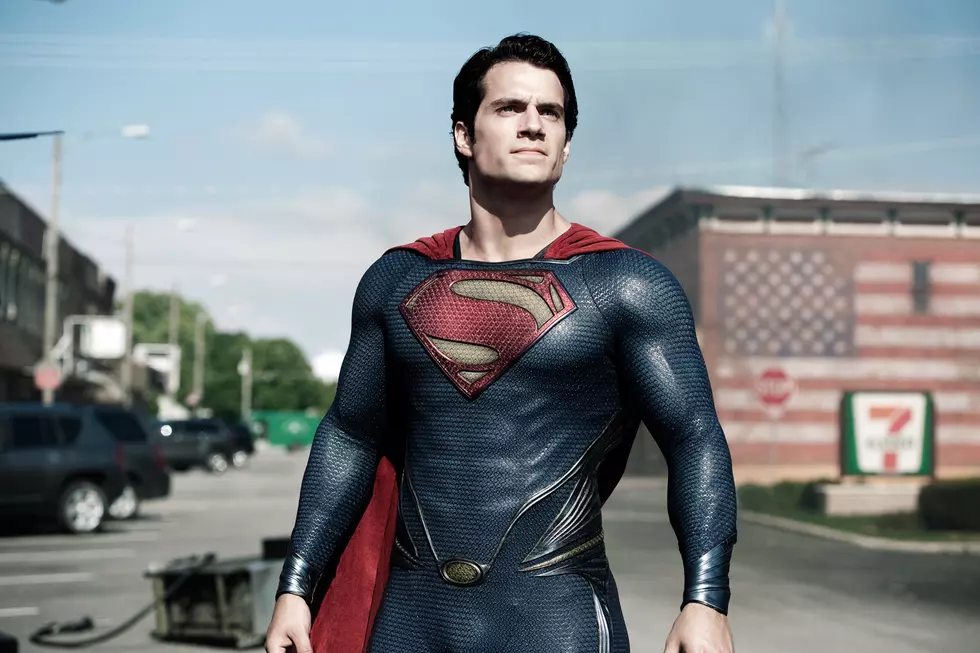 Here Is Henry Cavill's Response to Reports That He's Done As Superman
Warner Bros.
Earlier today, The Hollywood Reporter Hollywood reported that Henry Cavill, having failed to come to terms on a supporting role in Shazam, was more than likely done as DC Comics' latest cinematic Superman. There were assorted official denials, and even one report that Warners was considering Michael B. Jordan to play the next Man of Steel, a decision that I'm sure the internet would take extremely well.
Then it was time for the man (of steel) himself, Henry Cavill, to weigh in on the news of the day. Which he did. Sort of. I guess? I don't know. He made an Instagram video of himself. Holding a Superman toy. While wearing a Krypton Lifting Team T-shirt. Listening to music. Performed by dogs.
Perhaps you are baffled by this and unsure what to make of it. Personally, I think it couldn't be more clear: Henry Cavill is not done as Superman. He will return, as Clark Kent, in the gritty, live-action reboot of All Dogs Go to Heaven, which will now be about Superman going to heaven. You heard it here first.
Or it could just mean Henry Cavill enjoys messing with his 6.4 million followers on Instagram (along with various entertainment journalists) and this was the easiest way he could do that with the basic materials he had on hand today. Frankly, I'm surprised he did anything at all. And also that he didn't find a way to incorporate a mustache into his schtick.