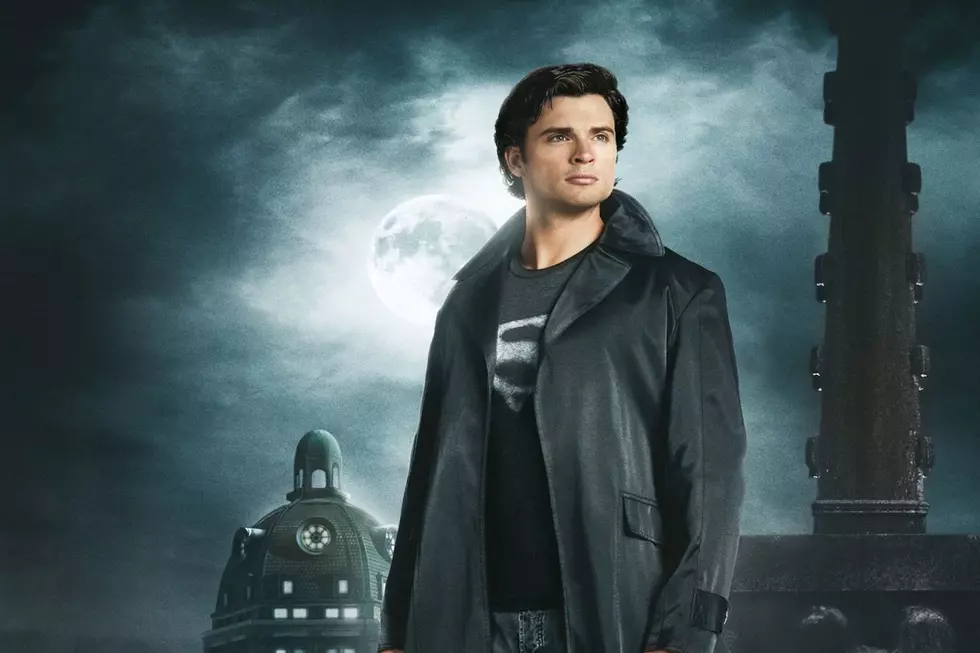 Tom Welling Will Reprise His Superman Role in 'Arrow's 'Crisis on Infinite Earths'
The CW
While the Arrowverse has done crossovers every year for the last several years, none have been as big as the upcoming "Crisis on Infinite Earths." It will not only combine the casts of Arrow, The Flash, Legends of Tomorrow, Supergirl, and the new Batwoman, it's also bringing back actors from the long history of DC Comics movies and TV shows. We already knew Superman Returns' Brandon Routh would return to play the Man of Steel; now (per TVLine), we know that he will be joined by another Superman alum, Tom Welling.
Here is producer Marc Guggenheim on the news:
For eight years, Arrow has stood on the shoulders of Smallville. Simply put, there would be no Arrow, and no Arrowverse, without it. So when we first started talking about 'Crisis on Infinite Earths,' our first, second and third priorities were getting Tom to reprise his iconic role as Clark Kent. To say that we're thrilled would be a Superman-sized understatement.
Welling played Clark Kent (although not necessarily Superman) for ten seasons and more than 200 episodes on The CW's Smallville before its finale in 2011. The series followed Welling's Clark through his formative years in Smallville, Kansas, coming to grips with his powers, and then moving to Metropolis and joining the staff of the Daily Planet. The end of the series saw Welling's version of the character finally embracing his destiny as Superman, costume and all — and the upcoming "Crisis" crossover, the press release claims, will "reveal what happened to Clark Kent almost ten years" after the end of the show, which should be a major selling point for longtime Smallville fans.
"Crisis on Infinite Earths" premieres on Sunday, December 8's Supergirl, with subsequent episodes on Batwoman, The Flash, Arrow and finally Legends of Tomorrow.
Gallery — Shocking TV Twists Fans Actually Predicted: