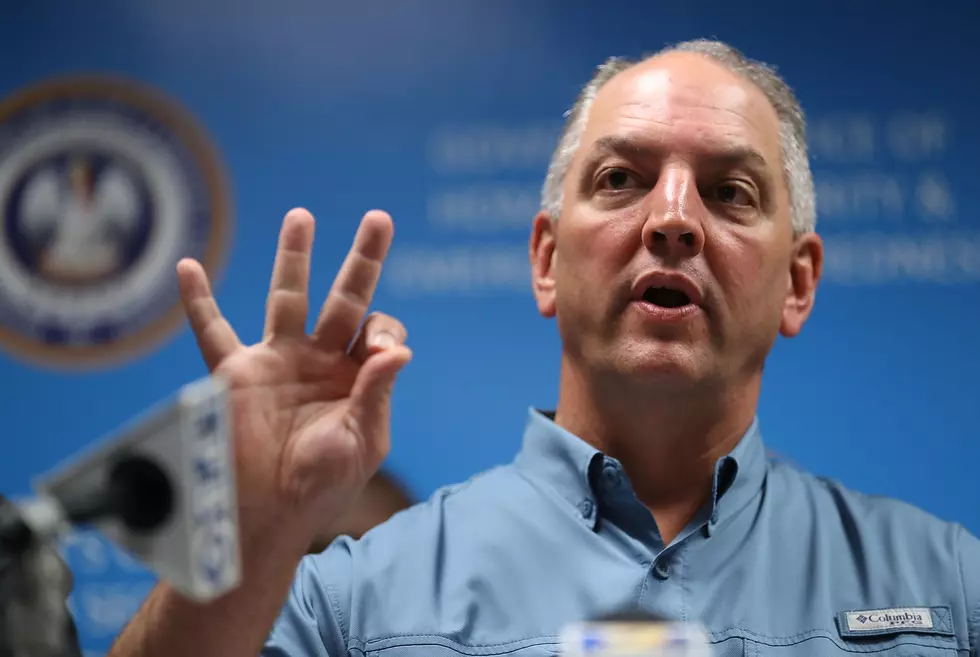 Governor Edwards Ending Most Remaining COVID Restrictions for Louisiana
Photo by Joe Raedle/Getty Images
Louisiana Governor John Bel Edwards announced today that he is ending most remaining statewide COVID restrictions and leaving decisions in the hands of local businesses and municipalities. According to the Governor, the statewide public health emergency will remain in place until the federal emergency is ended. However, very few rules dictating COVID behavior will remain on the books after today.
According to the latest proclamation, that the Governor says will remain in effect until the Federal Government ends their emergency, the state will be lifting several requirements including mask mandates at schools and restrictions on businesses and bars.
The Governor says that there will be a statewide mask mandate for public transportation, health care facilities and in prisons. Everything else will be up to local parishes, city governments and school boards to decide. He noted that the reason for lifting a lot of the remaining restrictions was because of the decline in cases (the COVID positivity rate has been below 5% for the last 4 months across the state) and the availability of vaccines - there are roughly 1500 vaccination sites in the state.
The new order, which will take effect on Wednesday May 26th, will remove all statewide restrictions on bars, live music venues, athletic events and large gatherings.
It was also revealed during today's press conference that Louisiana has reached its lowest number of COVID hospitalizations since the beginning of the pandemic. That current number is 269 hospitalized patients, a number that has been falling pretty consistently in recent months.
As noted above and mentioned numerous times during today's update from the Governor, just because the state is lifting their mandates does not mean no more mandates exist. It will be up to local municipalities to create and enforce their own rules.
Currently in Shreveport, Bossier City, Caddo Parish or Bossier Parish, there are no locally created mask mandates. However, that could always change.
More than 1.6 million people in Louisiana have received at least one vaccine does. That's roughly 35% of the Bayou State's total population.
LOOK: Here Are 30 Foods That Are Poisonous to Dogs
To prepare yourself for a potential incident, always keep your vet's phone number handy, along with an after-hours clinic you can call in an emergency. The ASPCA Animal Poison Control Center also has a hotline you can call at (888) 426-4435 for advice.
Even with all of these resources, however, the best cure for food poisoning is preventing it in the first place. To give you an idea of what human foods can be dangerous, Stacker has put together a slideshow of 30 common foods to avoid. Take a look to see if there are any that surprise you.
What Are the Signature Drinks From Every State?